Why patching vulnerabilities is still a problem, and how to fix it
Patching is still a struggle for many organizations, and challenges include limited resources, technical debt, decentralized infrastructure and much more.
Despite an unprecedented wave of threats over the last year, many organizations still aren't patching vulnerabilities in a timely manner, if at all. And infosec experts say there's no easy fix for the problem.
One of the largest security events of this year has undoubtably been the exploitation of on-premises Microsoft Exchange servers via ProxyLogon, the name given to a server-side request forgery (SSRF) zero-day vulnerability with a designation of CVE-2021-26855.
When disclosed on March 2 of this year, Microsoft announced that ProxyLogon and three other closely associated vulnerabilities had been patched, as well as that they were being exploited in "limited and targeted attacks" by a state-sponsored Chinese threat actor named Hafnium.
The fallout from these zero-days was immense, and in some ways rivaled the earth-shattering SolarWinds supply-chain attack that was disclosed a few months prior. Even though patches were released for Exchange servers on the day of disclosure, the number of threat actors exploiting the vulnerabilities and the number of victims being exploited continued to rise.
RiskIQ, an intelligence vendor that worked with Microsoft to track the number of unpatched Exchange Servers (and recently reached an agreement to be acquired by Microsoft), found that from the 400,000 on-premises servers that needed to be updated on March 2, 82,731 servers remained vulnerable as of March 11. By late April, that number dropped to around 18,000. As of June 21, the number of ProxyLogon-vulnerable Microsoft Exchange servers was 15,100.
The idea of exploitation continuing after patches come out is far from new. For example, Fortinet's Fortigate VPN faced a vulnerability that was disclosed and patched in 2019; despite being patched two years ago, there were reports as recent as April that the vulnerability was being exploited by ransomware threat actors.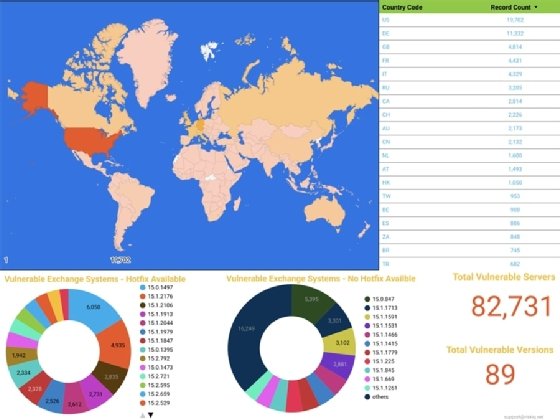 A decade ago, infosec experts hoped that as enterprise security programs matured and awareness of cyberthreats and critical vulnerabilities continued to increase, patching rates and average time-to-patch would improve. However, that hasn't happened, and recent research suggests that patching vulnerabilities has become more challenging. For example, Kenna Security recently analyzed all 100,000 CVEs published over the last 10 years. In 2011, there were 4,819 CVEs published, but last year the number was more than double at 11,463.
While Kenna found that the number of exploited vulnerabilities that led to breaches had fallen significantly over the last decade, the number of flaws organizations face has exploded. Meanwhile, organizations are still struggling to apply patches in a timely manner.
In 2019, the Department of Homeland Security issued a directive to improve vulnerability management within the federal government and bring the average time-to-patch for critical vulnerabilities to 20 days -- down from 149 days.
Finding the root cause behind organizations' failure to patch vulnerabilities is difficult in part because the issue itself requires multiple angles to even define. Once the issue is defined, however, certain trends start to emerge, and certain possibilities emerge for how the tech industry as a whole can improve patching rates.