IBM renews code challenge to stress-test open source projects
IBM's Code and Response challenge builds on last year's Call for Code to apply open source development efforts to actual natural disasters.
SAN FRANCISCO -- IBM's latest developer outreach seeks to rebuild lives with ones and zeros as it helps organizations prevent, manage and respond to natural disasters.
IBM and the Linux Foundation issued the Call for Code challenge in May 2018, a five-year, $30 million pledge to fund developer tools, technologies and training to help prevent and manage natural disasters. Their follow-up effort, the Code and Response initiative unveiled here at IBM Think 2019, aims to put those technologies into practice.
Code and Response is a $25 million, four-year program to help field-test and deploy some of the applications built for the Call for Code challenge. For instance, Project Organization, Whereabouts and Logistics (OWL), which won the 2018 Call for Code contest -- Linux creator and superstar developer Linus Torvalds was one of the judges -- will take its pop-up mesh network solution to Puerto Rico next month, a country still riddled with the impact of natural disasters.
Project OWL uses IoT devices at the network's edge to connect and spread vital information in the event of a disaster. Incident management and predictive analytics based on a variety of data sources help first responders identify key problem areas. The system taps IBM Watson APIs, as well as Watson Studio and Weather Company APIs and runs on the IBM Cloud, said Bryan Knouse, lead of Project OWL's New York-headquartered team. It also uses a physical network of "clusterducks" that float in flooded areas to create a mesh network where communications lines are down or nonexistent.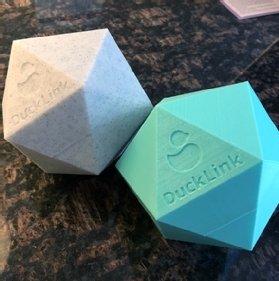 "We're going to do a full-scale test of the system in three areas -- an urban, mountainous and coastal region -- of Puerto Rico to see how it works at scale," Knouse said.
IBM's Corporate Service Corps, and organizations such as the Clinton Global Initiative University, will support the Code and Response effort with training and resources.
IBM also issued its next Call for Code competition, which will again focus on social impact code challenges and encourage developers to use cloud, AI, blockchain and IoT technologies to help mitigate the impacts of natural disasters.
Code challenges can be a model for companies to ensure that technological advances benefit humanity, but there's a big hurdle to solve first, said Brandon Purcell, an analyst at Forrester Research.
"The most difficult task for the teams participating will be finding the right data," Purcell said. "Well-structured, trustworthy data on natural disasters is probably hard to come by."
I'd love to see one of these projects become the Linux of disaster recovery.

Jim Zemlinexecutive director, Linux Foundation
Last year, more than 100,000 developers submitted ideas to the Call for Code challenge. Knouse's Project OWL team took first prize and $200,000 in cash. Through IBM, it is also in discussions with venture capitalists about forming a company around the OWL team, Knouse said.
"I'd love to see one of these projects become the Linux of disaster recovery," said Jim Zemlin, executive director of the Linux Foundation. "A small team can leverage all of the AI frameworks and open source technology and compute capacity that is now essentially freely available to go solve some pretty big problems."
For IBM, this code competition tied to social issues helps spur interest and further adoption of complex, next-gen app development architectures, said Charlotte Dunlap, an analyst at GlobalData in Santa Cruz, Calif.
"By handing this fresh group of developers IBM tools and solutions, they'll naturally apply their newfound knowledge and experience towards enterprise mission-critical apps going forward, leveraging IBM Cloud Platform and services," she said.
Dig Deeper on Software testing tools and techniques