IBM Watson OpenScale: AI control, monitoring for any cloud
OpenScale, a new IBM AI product, enables organizations to monitor their AI models. Global services provider KPMG is using OpenScale to help power its own AI monitoring tool.
SAN FRANCISCO -- Understanding how an AI system works -- what it does well and stumbles on, and how it can be improved -- is important for organizations that want to ensure they are using up-to-date, accurate and nonbiased analytical models.
That's not always easy. However, machine learning and particularly deep learning models that are ever learning, growing and changing can be difficult to track and manage, particularly without a dedicated data science team.
Over the last few years, a number of software startups, consulting firms and enterprise IT vendors have begun offering products and services that are meant to provide the ability to control AI systems and dig into how they actually work. One such tool, IBM's Watson OpenScale AI management platform, debuted in the second half of 2018.
Its launch didn't garner much public attention. Yet, at the tech giant's flagship Think 2019 conference, held Feb. 12 to 15 at the Moscone Center here, OpenScale was on full display, being touted by big-name users and demoed in numerous locations around the conference.
KPMG and IBM
KPMG, the global professional services firm and member of the "Big 4," has been partnering with IBM's Watson OpenScale team for the last few months, and also previously tried out beta and pre-beta versions of the platform.
Recently, KPMG launched AI in Control, an AI management framework designed to enable business leaders not necessarily trained in data science to understand and control their organization's AI models.
The architecture for the future for a lot of these application sets will be multi-cloud.

Inhi Cho Suhgeneral manager, IBM Watson customer engagement
The system features a relatively easy to navigate UI and clear model health indicators that might show, for example, if, and how, a model is biased or if it is running on outdated data. KPMG claims the tool will help C-suite executives prove to boards of directors and regulators both the usefulness and accuracy of their organization's AI models.
Swaminathan Chandrasekaran, managing director of AI innovation and enterprise solutions at KPMG, noted that while the product isn't tied to Watson OpenScale, the IBM platform helps enable KPMG to make faster, more constant model monitoring and adjustments across cloud environments.
"There are areas that are not natural to OpenScale," he acknowledged, and in those cases "we have to work around that."
Chandrasekaran, who worked in IBM's Watson engineering operations before joining KPMG in June 2018, offered an example of how the professional services firm would use Watson OpenScale.
"I want to be able to automate the aspect of monitoring a model," Chandrasekaran said. "This is like saying, 'I have a new applicational email server; I want to monitor that for CPU and utilization and everything.' I want an API, so I can say, 'This is the model, this is where it is running, I have things I want to monitor,' and then set it up." OpenScale makes that process easier, he said.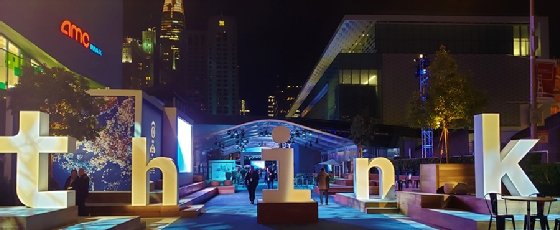 The basics on OpenScale
Meanwhile, Rohan Vaidyanathan, program director for Watson OpenScale at IBM, explained during a session at IBM Think 2019 that the AI system helps organizations track and monitor business outcomes in production. Watson OpenScale also can enable users to explain, govern, adapt and scale AI models, and automatically design and optimize AI models, Vaidyanathan said.
"Once you've deployed a model ... you can start monitoring it in Watson OpenScale," he said.
OpenScale can provide monitoring information that is meant to be digested by businesses users, as well more technical information, like comparisons between training data and runtime data, for data science teams.
Pick your cloud
It's a cloud-based product that runs on IBM Cloud and, as IBM revealed at the conference, it also now runs on IBM Cloud Private for Data, a cloud platform that enables users to merge select IBM applications with most cloud services, or run those applications on premises.
It was a big product introduction for IBM, which also said it had brought several other Watson applications to IBM Cloud Private for Data.
"The architecture for the future for a lot of these application sets will be multi-cloud, and the reason for that is the data will reside in multiple clouds," said Inhi Cho Suh, general manager of IBM Watson customer engagement, in an interview at Think 2019.
The Watson Anywhere framework is expected to "drive not only new clients, but new innovation, and it's going to help accelerate the adoption and growth across all industries," she said.