Data Dynamics Inc. StorageX 7.8
Data Dynamics upgrades StorageX with new data protection features and functions, and makes it so users can customize their own data mobility policies with a REST API and SDK.
Silver winner in the Storage magazine/SearchStorage.com 2016 Products of the Year Storage and SAN Management Tools category.
Data Dynamics Inc. StorageX 7.8 is a policy-based tool for migration, consolidation, tiering and archiving of unstructured data in complex file storage environments. Data Dynamics claimed the software can reduce the time of an end-to-end file migration project and the total cost of storage implementation by 50%.
New features in version 7.8 include file security management that allows users to automatically map security identifiers from the source to the destination and visual data mobility planning. Another important new feature is a data protection module, which can replicate data from NFS or SMB storage sources. The module can support one-to-one or one-to-many replication topologies.
Prior to the upgrade to version 7.8, Data Dynamics Inc. primarily sold StorageX as a data migration software suite. With the new data protection features, Data Dynamics Inc. now considers it a more complete data management tool.
With the addition of the new features, one judge said StorageX 7.8 solves "several specific problems with an easy-to-manage approach that's well-suited to large environments." While that judge thought the latest version of StorageX was "not particularly innovative," it was "effective and refined over multiple years of usage."
Part of StorageX's easy management comes from the inclusion of a unified dashboard that allows users to look into every type of storage in an environment with products from multiple vendors.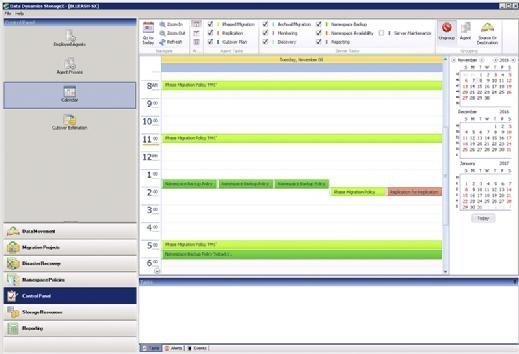 In addition, Data Dynamics Inc. StorageX 7.8 now includes a software developer kit that has a REST API, so customers can create their own data mobility policies that allow them to manage the entire data lifecycle.
This is the third Product of the Year award for StorageX. Version 7.6 won gold for storage management software in 2015 and version 5.0 earned silver way back in 2004 under the product's original vendor, NuView.
Next Steps
Data Dynamics simplifies migrating files
ICYMI: Take a look back at the 2014 Products of the Year finalists
Finalists in the 2015 Products of the Year data storage management tools category