Zadara Storage Cloud
Zadara Storage Cloud provides block, file and object storage-as-a-service either on-premises hardware managed by Zadara, in the cloud, or both.
Gold winner in the Storage magazine/SearchStorage.com 2016 Products of the Year Disk and Hybrid Systems category.
The Zadara Storage Cloud is actually a double-hybrid. It meets the hybrid/all-disk storage category definition by mixing SSDs and HDDs, but can also serve as a hybrid cloud storage system.
Zadara Storage Cloud provides Storage as a Service for block, file or object storage either on premises, in the cloud or both. The storage system is managed and owned by Zadara, with customers paying a subscription for all-inclusive infrastructure -- hardware, software, remote monitoring and management, and support. Pricing starts at $0.03 per gigabyte per month, including a 100% uptime service level agreement.
Zadara Storage Cloud is a touch of old and new technology. It is based on Zadara's tested Virtual Private Storage Array (VPSA) with block and file storage. New features include ZIOS Object Storage; Elastic Flash Cache; and support for 1.6 TB SSDs, VMware SRM and Zadara Container Services (ZCS).
The object storage is Amazon S3 and OpenStack Swift compatible and gives Zadara Storage Cloud file, block and object storage on the same platform. The Elastic Flash Cache scales to 3.2 TB and provides speed to go with VPSA's capacity HDDs for bulk storage. ZCS allows Docker containers with dedicated compute and storage to run inside the array.
Zadara Storage Cloud offers a customer mix of SSDs with high-speed and 6 TB capacity SAS drives. Users can update their storage resources on the fly. They access an online portal, select options and click "submit" for quick access to additional resources.
VPSA consists of independent controller pairs, each with access to their own drives. Multiple tenants can run VPSA arrays or ZIOS Object Storage on the same physical machines without contention. The arrays are built on x86 hardware and run Zadara virtualization software.
One judge called Zadara Storage Cloud an "interesting business model with storage as a service on premises."
"There were significant improvements in this release," another judge said. "Not a lot of innovation, but excellent additions."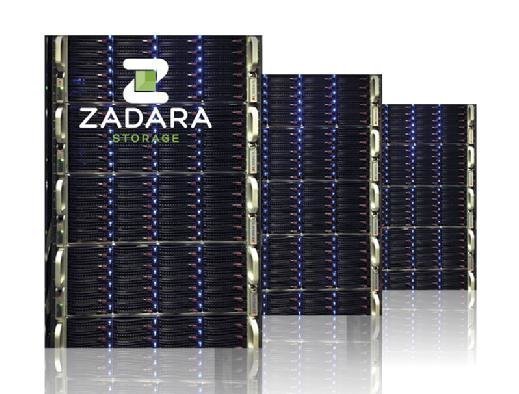 Zadara also impressed with its cost structure.
"Priced right and nicely featured," a judge said. "[It's] a good way to avoid Capex."
Zadara Virtual Private Storage Arrays OPaaS (On-Premises as a Service) won bronze in storage software in the 2015 Products of the Year awards.
Next Steps
Learn how Zadara improved performance and lowered capital costs
Zadara cloud scalability helps e-learning provider
Zadara boosts hyperscale cloud options