Share this item with your network:
Managing and protecting all enterprise data

Maxim_Kazmin - Fotolia
Secondary data storage takes center stage
Once considered a necessary evil, secondary storage systems are now providing much more than just backup protection.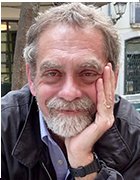 By
If someone had told me a couple of years ago that secondary data storage would become fashionable -- almost sexy, even -- I would've said, "Sure, and EMC would be bought by one of its storage-selling rivals."
In the strange way the storage world turns, both things happened. Dell now holds the keys to the EMC empire, and secondary data storage is getting nearly as much attention as all-flash arrays. Go figure. After all, secondary data storage is the place where you park the data you don't really need right now and may never need again. From the time tapes got tucked away in mountains to sending backups to NAS targets masquerading as tape libraries to cyberstorage in cloud services, the key consideration for backup data has typically been about where to stick secondary data so it wouldn't be too far away or too hard to find or too expensive to stash.
All that's changing, however, and if secondary data storage is edging closer to center stage, vendors can thank the software side of data protection for pushing it into the spotlight. With most companies storing so much data the concept of a backup window seems almost quaint, array vendors along with purveyors of traditional (and not so traditional) backup apps are looking for ways to more tightly integrate protection practices with the routine processes of storing and accessing data. The bottom line is the days of backup as a stand-alone application are numbered.
So many systems, so much data, so little time
If secondary data storage is edging closer to center stage, vendors can thank the software side of data protection for pushing it into the spotlight.
It's a classic time-and-space dilemma, but now there's an additional dimension to add to the equation: data management and utility. It's simply not enough to get all that data tucked away safely before the 8 a.m. crew punches in. Not only does the process need to be more integral to other operations, it also has to expose the data in ways that make it more useful than just an insurance policy against blundering users or system crashes.
The list of factors contributing to this change -- accelerating it in some cases -- reads like a litany of modern data management:
Big data analytics is a key factor, as companies awash in data are afraid to delete any because, you know, all that stuff might actually mean something.
Compliance and corporate governance also make it less likely companies will deep-six much of their data.
The high cost and limited flexibility of disk and tape as data protection repositories have companies looking for more economical options.
Ransomware and other serious threats are adding new urgency to the need for comprehensive and frequent off-site or off-the-network backups.
The realization that backup data could be used for other purposes such as dev/test or file sync and share has spawned new tools designed to manage and use backup data stores.
Because of these new exigencies, processes like snapshots-plus-replication have taken on a whole new meaning and importance, as have other methods of data preservation that can run right on the storage system. Geographically dispersing data and erasure coding schemes may provide all the data protection that's required, making traditional full and incremental backup apps seem creaky and outdated.
Archiving redux
Even archiving is cool again. Instead of a brute-force method of shipping data that's no longer useful into oblivion, it has evolved into more of a data management and grooming practice. Good archiving habits allow access to seldom-used data, safely stash really cold data and free up space on pricey primary systems.
Hybrid arrangements where storage software and hardware can seamlessly link to cloud storage services are also key components of the new secondary data storage order. Seamless is almost an understatement these days because many data protection products use the cloud so effectively it appears as just another tier.
It's simply not enough to get all that data tucked away safely before the 8 a.m. crew punches in.
Making backup data available for other uses has also been a revelation, based on the realization that backup stores are probably the most complete set of corporate data stashed anywhere within the company. It's an asset that has been largely untouched, but is now being made available for a variety of applications and use cases and has helped create a new product category: copy data management.
Time to reassess backup?
So it's no wonder that secondary data storage is getting so much attention these days. With seemingly unstoppable data growth and a growing list of vendors and products providing alternative approaches, it might be the perfect time to re-evaluate your data backup operations.
Next Steps
How secondary storage became a hot data storage topic
SAN arrays retain perch atop primary data storage technologies
Check out the best methods for data storage