Share this item with your network:
Managing and protecting all enterprise data

Sergey Nivens - Fotolia
ECX 2.6 includes intelligent data management
Catalogic Software's approach to snapshot creation and management delivers pragmatic features to DevOps and more with the release of ECX 2.6.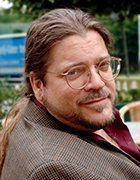 By
When talking about snapshots, I usually focus on the application or the data replication method of addressing the shortcomings of traditional backup in data protection and disaster recovery planning. Depending on who you ask, however, snapshots are either a boon or a bane.
We cheer snaps when they simplify backup, replacing the time-consuming process of replicating data on a file-by-file or row-by-row basis to a target volume. Creating snapshots has certainly become faster and more flexible, with the latest evolution of the technology -- Symbolic IO's BLINK, for example -- snapshotting at the speed of a dynamic RAM write.
Snapshots and snapshot management are also the bane of many operators' existence. They can get out of control, piling up on storage targets until they consume more space than RAID 1 ever did. Simply put, snapshots are so easy to create -- at the application, file system and bare-metal levels -- that users make a lot of them and forget to delete older ones.
Solving the backlog issue was Catalogic Software's original mission with its intelligent data management product, ECX. The company promised to help IT backup admins corral the "$44 billion data deluge" and reclaim storage infrastructure consumed by piles of snapshots.
From snaps to data intelligence
As an innovator in data copy management, Catalogic and its ECX product have let admins catalog copies or snaps and establish policies for retaining and deleting the copies. Over the past few years, Catalogic has enhanced both ECX's functionality and place in contemporary IT. With the recent release of ECX 2.6, the product morphed from a useful utility application for snapshot management to something more: a player in the burgeoning intelligent data management market.
The company describes ECX 2.6 less as a snapshot management utility -- though it is that -- and more as a must-have "software-defined data service platform" with a lot to contribute to contemporary DevOps environments, especially those focused on in-memory databases and big data analytics. That may sound like buzzword bingo, but it isn't. Let me explain.
As widely reported, many companies mine data collected in legacy applications to realize benefits such as identifying hidden business intelligence value and performing security verifications. In many cases, they create and field analytical databases in memory and across clustered server platforms. Snapshots are valuable for protecting these databases, but they can also play an important role in data sharing and database maintenance.
When a team of developers needs a full or partial copy of a data mining production database, taking a snapshot of the data and then mounting it as a new instantiation of the database is an efficient way to go. When performing maintenance on a database, it makes sense to update or modify a copy of the database and test those modifications before placing them into production. Once validated, you can then snap the changed data and structures and apply the snapshot to the production database.
You deploy the ECX platform as a virtual machine or in a Docker container for in-place copy data management. ECX leverages the application programming interfaces of both storage and database software to make storage array snapshots or set up application-consistent array-to-array replication. It combines these snapshots with metadata descriptions and policies in an ECX catalog so they can be managed throughout their useful lives.
In some cases, the technology is used to create a series of snapshots that enable restoration of a database to a specific point in time as a hedge against data corruption or ransomware attacks. The ECX catalog is used to inventory and make snapshot copies of a database available for application development work.
Tailored for DevOps
Catalogic specifically aimed enhancements in ECX 2.6 at the DevOps community. Previously, ECX upgrades focused on adding hardware platforms for its snapshot management support. Catalogic currently supports Amazon Web Services storage, Dell EMC Unity, IBM Spectrum Protect and Spectrum Accelerate families, NetApp and Pure Storage as sources and targets for snapshot data. This time, most enhancements were for supported application or database software. With version 2.6, Catalogic added comprehensive integration with physical and virtual instances of Microsoft SQL Server, agentless discovery, replication automation and instant recovery of SAP HANA databases, and full support for InterSystems Caché and Epic Electronic Health Record. Catalogic also expanded support for snapshots of Windows, Linux and AIX file systems and for VMware features.
In addition to supporting a broader number of databases and file systems, Catalogic streamlined ECX, refreshing the web browser interface and reducing the number of clicks required to get it up and running and connected to workload and hardware. At the invitation of Catalogic CEO Ken Barth, I ran the online demo of ECX 2.6 snapshot management and was impressed with its simplicity and efficiency.
I'm looking forward to the advent of automated, cognitively processed, machine-assisted data management. IBM will doubtless get around to blending its Watson and Spectrum storage technologies to help coordinate enterprise data management. And newcomer StrongBox Data Solutions, with its StrongLink technology, is already coming to market with a solid cognitive data management product.
But Catalogic's ECX is a pragmatic approach to data management that builds on well-understood and readily deployed concepts and capabilities. Tried-and-true snapshot-based management may just be the thing for corralling all the bits in the internet of things. It's worth a look.
Next Steps
Data protection technologies evolve into full data management platforms
Backup software vendors add features and functionality
Backup renaissance emerges from rapid technological innovation
Dig Deeper on Storage architecture and strategy