Cloud-to-cloud migration tools offer comprehensive services
In a multi-cloud environment, data migration can take on a new set of complications. Luckily, there are a number of technologies available aimed at cloud-to-cloud data migrations.
There are more tools than ever for migrating storage to the cloud, but with such a variety of options, it can be difficult to gauge which ones will best serve your organization's needs. If your requirements involve a multi-cloud migration strategy, it may require more comprehensive services than just moving data.
When migrating data in a multi-cloud environment, you'll need to consider cloud-to-cloud migration tools, such as the Cisco Multicloud Portfolio. This set of services, software and products is used to control multi-cloud environments, while maintaining control over data governance. In order to support multi-cloud migration, Cisco uses the CloudEndure Live Migration service, a third-party tool whose primary purpose is to eliminate the complexities and risks associated with migrating storage and other resources. CloudEndure Live Migration is a SaaS product that supports automated migrations to and from multiple physical, virtual, hybrid and cloud platforms, while providing enterprise-grade security that protects data at rest and in motion.
CloudEndure is not the only provider to offer cloud-to-cloud migration tools specifically aimed at multi-cloud environments. UnitedLayer, for example, can migrate an organization's applications, data, platforms and infrastructures from on-premises to cloud services, as well as between private and public clouds. On the other hand, ZConverter Cloud Migration SaaS supports any-to-any cloud migration from on-premises environments to such platforms as OpenStack, CloudStack, Microsoft Azure and AWS.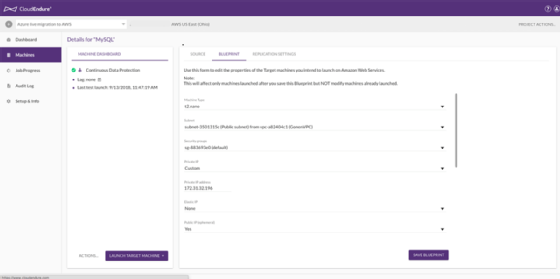 Not all targeted cloud-to-cloud migration tools are limited to the SaaS model. NooBaa offers object storage software for orchestrating storage across such cloud platforms as AWS S3, Azure Blob Storage, Google Cloud Storage and private cloud platforms that adhere to the AWS S3 standard. Compare this to Velostrata, which provides software for moving enterprise applications to and from the cloud, while controlling and automating where data is stored.
Another way to approach multi-cloud migration is to bridge the applications and storage, essentially abstracting the data sources from the applications. One product that takes this approach is Flex.io, which orchestrates the data flow between the application and storage platforms. When the application sends its requests to Flex.io, the service forwards them to the appropriate storage platform and then handles the returning traffic. Flex.io is offered as a managed service or a product that can be installed in a private cloud. Either approach supports multi-cloud environments.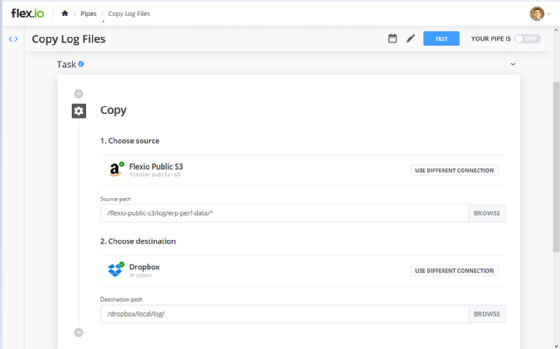 A similar product is the VMware Hybrid Cloud Extension service for private cloud, which abstracts on-premises platforms and cloud services and presents them to applications as a single hybrid cloud. As with Flex.io, VMware touts its products as supporting multi-cloud architectures.
IBM takes a slightly different approach than Flex.io or VMware to cloud-to-cloud migration tools by offering its IBM Aspera service. This service provides high-speed data transfer capabilities for moving and migrating large amounts of data to, from or between cloud platforms.
IT teams might also consider hiring a consulting firm for help with the complexities that come with a multi-cloud migration. For example, BMC provides multi-cloud consulting services that can plan your migration, identify your existing assets, forecast cloud service costs and ensure that your migration remains secure and compliant.
Clearly, there is a wide range of cloud-to-cloud migration tools available for migrating data and other resources, but to choose the right tool, you have to do your homework. This should include assessing the tools your cloud providers already offer for migrating data, as well as determining exactly what services you need.