Oleksiy Mark - Fotolia
Cloud, mobility, telephony to fuel UCC market growth, report says
In unified communications news, one industry report issues a bullish outlook, a new group messaging platform has launched and Plantronics expands its headset offerings.
The global unified communications and collaboration market is expected to see sizable growth over the next several...
Continue Reading This Article
Enjoy this article as well as all of our content, including E-Guides, news, tips and more.
years, fueled by cloud technologies, telephony platforms and mobile devices. The UCC market is expected to grow more than 9% annually from 2017 to 2024, according to a report from Global Market Insights Inc., a research firm based in Selbyville, Del.
In 2016, the UCC market was estimated at more than $27 billion. The market is predicted to surpass $57 billion by 2024, according to the report.
Growing cloud systems are expected to boost UCC market growth in the coming years. The cloud-based UCC market should see favorable gains between 2017 and 2024 across various business sectors. Hybrid models, in particular, should see increased adoption, as enterprises meld on-premises and cloud services.
Telephony platforms are expected to hold a significant UCC market share of more than 25% by 2024, as enterprises deploy these applications on a large scale to enable real-time communications. Additionally, IP phones will grab a larger share of the telephony market, as they offer added benefits over analog phones and cost less than traditional telephone services, the report said.
The popularity of mobile devices and increased acceptance of BYOD across businesses on a global scale should also boost UCC market growth. UCC technology uses BYOD policies to enable communication with mobile resources. BYOD workplaces can also help companies cut hardware and service costs.
Among UCC vendors, acquisitions continue to play a key role in the consolidation of the market, as major players strive to extend their global presence and gain more market share.
Wrinkl group messaging platform launches
The business messaging market just got a little more crowded. Wrinkl, a cloud-based group messaging platform, launched last week. The collaboration software looks to address certain deficiencies of email and group chat.
By combining the immediacy of group messaging with email capabilities, Wrinkl aims to reduce the number of fragmented communications that occur across multiple applications. Users can keep conversations in one place, creating a system of record.
Wrinkl is accessible via desktop and available for download in Google Play and Apple's App Store. The group messaging platform's features include the following:
One-to-one sidebars offer private communication within larger group conversations.
Email integration allows users to send and receive emails within a Wrinkl channel. Responses are private to the recipient, even in group channels, but can be shared with the group.
Users can add messages to lists, which could include to-do lists or other items to track.
Surveys can be created without leaving a conversation and include people outside the group. Responses are grouped together as they come in. Results are rendered with graphs and visualizations for further analysis.
Plantronics releases UC-compatible headset
Plantronics Inc., an audio communications provider based in Santa Cruz, Calif., introduced this week a Bluetooth neckband headset with earbuds. The Voyager 6200 UC features active-noise cancellation and integration with UC applications.
The headset expands Plantronics' Voyager series of enterprise headsets and its portfolio of stereo Bluetooth devices. The headset is certified for Microsoft Skype for Business, and it's compatible with Cisco Jabber, Microsoft Teams and several other software apps.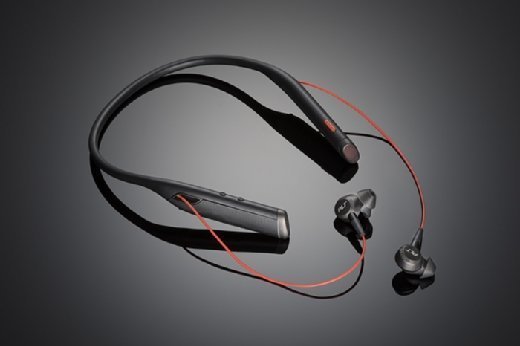 Among other features, the Voyager 6200 UC provides a wireless range up to 98 feet and up to nine hours of talk time and 16 hours of listen time. In addition, the neckband vibrates to indicate an incoming call or alert, and users can pair up to eight devices and connect to two devices simultaneously.
The Voyager 6200 UC is supported by Plantronics Manager Pro, which allows IT managers to monitor and maintain devices companywide, including usage and acoustic analysis. With Manager Pro, IT can configure the user experience and use predictive analytics to detect compatibility issues. Manager Pro is available as a subscription service, sold separately from the Voyager portfolio.
The Voyager 6200 UC is available in black and sand colors through Plantronics authorized partners. The manufacturer's suggested retail price is $299.95.