Oleksiy Mark - Fotolia
Businesses to get quicker access to Avaya cloud UC
A new delivery model for single-tenant Avaya cloud UC promises to make it quicker and easier for businesses to migrate users from on-premises products to the cloud.
Businesses can now run single-tenant clouds for unified communications in Avaya data centers. The vendor said the offering would provide a level of customization and security akin to a private cloud, but with the speed and ease of deployment of a public cloud.
Private clouds often take months to configure and deploy, yet many businesses prefer those setups to multi-tenant public clouds, because private clouds can be customized and are considered more secure.
Avaya said it could create ready-to-use cloud instances for unified communications (UC) apps within days or weeks and let businesses begin testing the technology in a trial mode within hours. Companies will share hardware and systems management software in Avaya data centers, but the vendor will dedicate a separate instance to oversee each customer's applications to ensure security and performance.
In that sense, the offering provides less customization than a private cloud hosted in a company's data center, but it still gives customers more control than with a public cloud. To speed rollouts, Avaya will use a set of premade application templates and expand trials into enterprise-wide deployments, rather than starting from scratch.
"Cloud-based resources have become commodities that the likes of Amazon, Google and Microsoft have made accessible with clicks on a website," said Dan Miller, founder of Opus Research. "ReadyNow and OneCloud show that Avaya is responding with a price-competitive, speedy way to migrate both UC and contact center resources to the cloud."
At launch, the ReadyNow offering only supports UC deployments; the company plans to add contact center options later this year. The president of the Avaya cloud division, Gaurav Passi, said the company had invested millions of dollars in the technology behind the product.
Avaya's customers are predominantly large businesses, which are more likely than small and midsize businesses to have security and customization needs that cannot be met by multi-tenant public clouds. The ReadyNow offering could appeal to Avaya's base as a quicker and cheaper alternative to an in-house private cloud.
But the ReadyNow offering won't satisfy the needs of all businesses. Avaya expects some customers with particularly complex demands or regulatory restrictions will still require custom-built private clouds.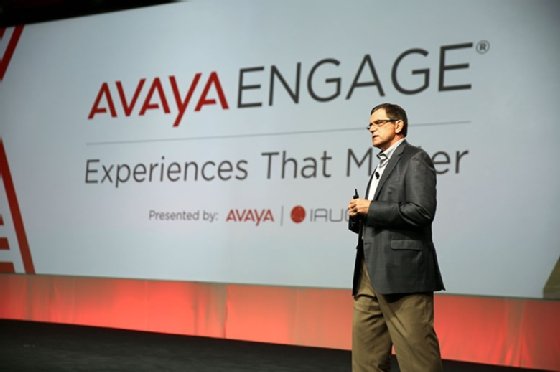 Avaya rebrands UC, contact center products
Avaya announced ReadyNow this week at its annual Engage user conference in Austin, Texas. The release comes as the company rebrands its UC and contact center portfolios under the moniker Avaya Intelligent Xperiences, or Avaya IX.
On the cloud front, Avaya is phasing out product names such as Breeze, Oceana and Zang in favor of the catch-all term Avaya OneCloud, which encompasses Avaya's public, private and hybrid clouds.
Avaya wants cloud to generate 25% of total revenue by fiscal year 2021, up from just 11% -- or $330 million -- in fiscal 2018, which ended Sept. 30. In the short term, Avaya has set the goal of doubling its public cloud UC seats, from 200,000 to 400,000, this year.
The vast majority of the 3.5 million Avaya cloud seats are in private clouds. And cloud seats still comprise only a small fraction of the company's 145 million UC and contact center seats.