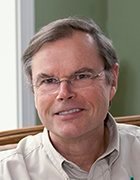 Dave Turbide
Consultant and freelance writer -
Author of the books Computers in Manufacturing, MRP+ and Why Systems Fail, among others, Dave is an independent consultant and freelance writer serving both the developers and the users of software and systems for manufacturers. He has extensive first-hand knowledge of manufacturing functions and management practices, enterprise systems and vendor manufacturing software offerings. With over 30 years of industry analysis, consulting, teaching, writing, engineering, project management, technical analysis and management experience, he has exceptional analytical and communication skills, as demonstrated by his published books, articles, papers and speeches.
In his career, Dave has helped users of manufacturing systems to select, implement, and get better results from their systems. He has worked with numerous companies in all industries and of all sizes, from small machine shops to large multinationals. In addition, he has performed analyses, written white papers and case studies, and advised software developers to help them improve their products and market positioning. He also has written a number of reports for major analyst firms. Dave is especially attuned to the needs and challenges of the midsize manufacturer.
Dave is a certified manufacturing engineer, is certified by APICS (the American Production and Inventory Control Society) at the fellow level in production and inventory management and in integrated resource management, and is a Certified Supply Chain Professional. An APICS master instructor for CPIM and CSCP, Dave is also a certified trainer for The Fresh Connection supply chain simulation education tool. He holds a Bachelor of Science degree in applied physical sciences from the Rochester Institute of Technology.
Dave Turbide's Most Recent Content