We'll be at Booth #8
Make your way to the TechTarget booth to connect with our leadership team. We'll show you how we're helping thousands of B2B technology companies of all sizes leverage our powerful audiences and unique intent-driven sales and marketing services to drive better GTM performance.
Catch our in-person case study with Cato Networks
Tuesday, October 10, 11:35 AM – 12:05PM BST
Leveraging Intent Across the Buyer's Journey to Maximize Revenue
In this session, Forrester SASE Leader Cato Networks will detail how they are competing and thriving in an ocean of sharks by leveraging data-driven strategies laser-focused on creating opportunities and pipeline. Using an integrated approach powered by unique and proprietary intent, learn how they efficiently execute programs across the buyer's journey to fuel remarkable growth worldwide. Companies of all sizes will get actionable advice on engaging the right buyers and how marketing and sales can work hand in hand to turn pipeline into revenue.
Let's connect at Forrester B2B Summit EMEA
October 9-11, 2023
Intercontinental London – The O2
1 Waterview Dr,
London SE10 0TW
Book time with us while you're at the show:
Let's connect when you're at the show:
Jat Hayer
Sr Vice President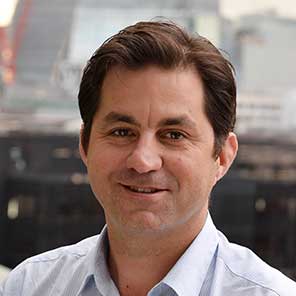 Brent Boswell
Sr Vice President
Jacqueline Thomas
Director of Sales
Andrew Milne
Senior Director of Marketing, Secureworks
Jimmy Lee
Director of Sales
Lindsay Savage
Director of Sales
Byrony Seifert
SVP, Audience Operations, TechTarget