Evaluate
Weigh the pros and cons of technologies, products and projects you are considering.
Why insurance is the next big opportunity for smart home adoption
As we wrap up exciting changes in tech in 2018 and look ahead to a new year, one thing is for certain: smart home adoption continues to surge and mainstream awareness is growing at impressive rates. A report from Strategy Analytics found that the "sales of smart home devices are expected to reach $155 billion in 2023 with 1.94 billion units sold, officially surpassing smartphone sales (which were predicted to be at 1.84 billion in 2023)." We all know that smart home will be big, but everyone is looking out for the trends and technologies that will both advance and challenge its growth and success in years to come.
2017 and 2018 saw the rise of smart speakers and their influence on awareness in the connected home, and we've seen interest continue to emerge with big players like Amazon and Google announcing partnerships within the last year with smart home brands both big and small to help catapult voice control into the mainstream. And after receiving lots of interest, they are now looking to further capitalize on smart home proliferation by launching their own product lines or acquiring leading brands. At a recent press event, Amazon announced a slew of new hardware that uses voice with Alexa, many of which are designed to expand upon its smart home portfolio.
With AI and voice still top of mind, other trends and new markets with different applications for connected technology start to surface; one especially interesting one is in the world of insurance. Insurance tech, or insurtech, refers to the push for the use of technology to help insurance models evolve, become more efficient and offer new opportunities and customer touch points.
A key part of the insurtech conversation? The opportunity for the smart home.
Insurance and the smart home
Homeowners insurance and smart home. On the surface they seem an unlikely pair, but at a second glimpse, it's clear there are plenty of reasons insurers are taking notice of the connected device boom. The standard typical home or building insurance model as you may know it has reached a critical pivot point in its evolution. As new demographics like millennials purchase homes and home insurance, insurance companies are learning that they must find new ways to create fresh, enticing sales models and revenue streams to grow their business. They also have to consider aspects of insurance-buying not previously heavily focused on, such as customer experience and deeper targeting or modernizing tools for navigating the often-frustrating world of claims. At its core, an insurance company still wants to find compelling ways to manage and mitigate risk, and it wants to do so in a way that is still profitable. So how does smart home fit in?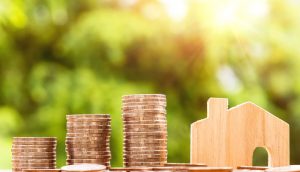 One of the strongest benefits of a smart home is its ability to help prevent a home or building from damage — whether that is weather-related, appliance- or home structure failure-related, or human-related (i.e., burglary or theft). A smart home, if set up to do so, wants to assist in the home-protection process. It's not a be-all and end-all solution. A notification on your smartphone about a water sensor can only do so much to prevent damage. But give consumers access to a water management device that can actually turn off a water source from the app on their phone? That is a compelling story for an insurer. A smart lock that can be programmed with unique access codes? That's a good start to keeping a home safe from break-ins. A smart lock that is synced to a monitored whole-home smart security system — a system that will call the police when tampered with? That is a compelling story for an insurer.
That's not to say there isn't a place for one-off sensors or lights in the smart home. And, when paired together, these are powerful home management tools. But from a home insurance perspective, it is when these technologies are paired with one another to offer the most complete protection and thus, best argument for insurers to offer premium or other plan discounts for their installation.
The smart home industry's legacy of security and safety make it a prime opportunity for insurance to get involved, and many insurance companies already are, with discounts on premiums or making devices available at a low cost. Insurance giant StateFarm offers discounts for installing Canary connected devices and ADT security systems, and smaller regional company American Family partnered with Nest to offer smart smoke/carbon monoxide detectors for Minnesota homeowners at no additional cost. Some insurance companies have taken a slower approach but are still taking notice. Liberty Mutual, for instance, has invested in smart home startups like August Smart Lock, and Nationwide has championed smart home adoption in the past and announced in 2017 a $100 million investment in insurtech.
State of the industry
Outside of the insurance players, the insurtech space is seeing a lot of interest from companies looking to offer smart home-based tech or customer experience systems to insurers for implementation into their broader programs. Lots of insurance companies are seeing the opportunity start at the product level and providing the products for installation as part of a greater partnership with IoT manufacturers.
Startup SmartInsure offers a full turnkey system for smart home and insurance by supplying smart products like smart water management and security, then installing or reviewing an existing smart home setup, and also providing a home insurance package with an affordable monthly premium. All of this is designed to offer a one-stop shop for homeowners who want high-quality, lower-cost insurance that also comes fully baked with the latest technology and backed by customer-centric service.
It's not just the insurance companies that are enticed by smart home — consumers also see the value in adding smart devices in hopes of protecting their home and saving money. A 2017 report from Parks Associates found that "nearly 40% of broadband households in the United States with an insurance policy would switch providers in order to obtain smart home products as part of a new insurance service."
The growing interest in insurance for the smart home space is evident beyond just individual company initiatives and increasing consumer interest. The number of industry events and discussions around insurtech and smart home's play in the insurance space are growing fast as insurance and tech leaders alike turn their eye to the vast opportunities there.
The opportunity — what's next?
What's next for the marriage of smart home and insurance? The industry needs to think deeper about engaging with consumer-facing technology and how home tech can be used not only in mitigation, but also in remediation, claims and beyond. Collectively, insurers and tech brands need to contemplate what type of standards or regulations may need to be in place to help insurance underwriters see a true benefit and understand the types of risk/reward scenarios they are evaluating depending on number of devices, what each device does, if they were installed professionally or DIY, and more.
The bottom line is this: Smart home makes sense for both the insurers and insured. Its impact, however, on overall smart home adoption rates and what it will mean for both the insurance and smart home/IoT industries is still being mapped. Where smart home is still relatively new in the eyes of older insurance providers, the two groups must find grounds to work together and continue to educate each other and the market to fully realize the opportunity that lies ahead.
All IoT Agenda network contributors are responsible for the content and accuracy of their posts. Opinions are of the writers and do not necessarily convey the thoughts of IoT Agenda.