James Thew - Fotolia
New coronavirus wreaking havoc on tech conference calendar
As the coronavirus continues to spread, the organizers of some technology conferences have decided to alter or cancel their events for the safety of attendees.
With the number of cases of the new coronavirus in the United States increasing and fears of a global pandemic on the rise, on Feb. 28, business intelligence software vendor Domo canceled its user conference because of the potential spread of the disease.
Domo's move came as tech conference organizers are being forced to decide whether to hold user conferences and similar events as planned or to cancel or alter them. Some vendors have decided to hold virtual conferences, and conferences expected to be held as scheduled are instituting health precautions.
Also Feb. 28, the World Health Organization upgraded the risk of the new coronavirus -- officially COVID-19 -- to "very high," which is its highest level. Though not yet termed a pandemic, through the end of February, more than 80,000 cases of the current coronavirus had been reported with just under 3,000 fatalities. Washington state Monday confirmed six deaths from the new coronavirus, which started in Wuhan, China.
Domo's annual event, called Domopalooza, was scheduled to be held in Salt Lake City March 17 to 20. Instead, the conference will now be entirely digital, as Microsoft said its game developer conference will be March 16 to 18.
With its decision to cancel its user conference, Domo -- founded in 2010 and based in American Fork, Utah -- joins a rising number of worldwide conferences and events to be canceled, postponed or altered as a result of the new coronavirus.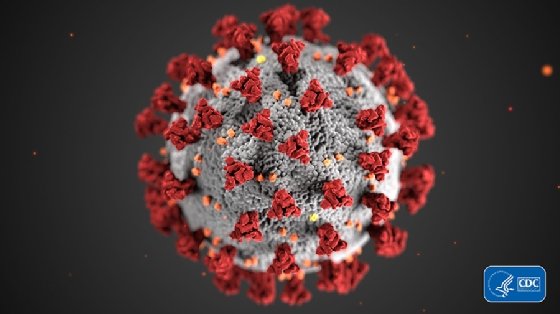 Adobe on March 2 canceled its Adobe Summit conference in Las Vegas, which was to be held March 29 to April 2, opting instead to stream it, similar to Salesforce's strategy for an event in Sydney planned for March 4. Summit's keynotes and breakout sessions cater to the company's marketing, advertising, web traffic analytics and e-commerce cloud users.
Last year, more than 16,000 people attended Adobe Summit. On its website, Adobe said it will refund all registration fees and cancel hotel reservations.
Market research firm IDC canceled its Directions conference scheduled for March 4 in Santa Clara, Calif., saying doing so "is the correct decision given the evolving public health concerns in the Bay Area." IDC still plans to hold a separate edition of the Directions event in Boston March 10.
"Over the past several weeks, we've been monitoring CDC updates," Domo founder and CEO Josh James wrote in a blog post. "We've also been ensuring our business continuity plans are in place while taking steps to minimize the risk of COVID-19 to our customers, employees, and the communities in which we do business. We believe this latest precaution is the right thing for all our stakeholders."
People who had already paid to attend Domo's conference have the choice of rolling over their attendance fee to 2021 with a 50% discount added for additional attendees or getting a complete refund, according to Julie Kehoe, Domo's chief communications officer. In addition, since the decision was made more than two weeks before the scheduled start of the conference there will be no hotel charges.
Kehoe added that although the vendor made a final decision Feb. 28, a lengthy process led up to it.
"I think it is the responsible thing to do and I admire their decision," said Dave Menninger, an analyst at Ventana Research who travels to about 20 conferences per year. "Clearly it was made from the perspective of what is best for the entire Domo community, despite what it will potentially cost the company."
One aspect of the cancellation that is out of the control of Domo and other tech vendors, however, is how the airlines respond.
Business travelers who want to preemptively cancel trips to tech conferences can take advantage of most airlines' offers to waive cancellation or rescheduling fees because of new coronavirus fears.
However, most conference attendees are not able to reschedule a flight to a canceled conference, and standard airline policy is to only provide credit for up to one year for the amount of the booked flights and not to refund fares.
"It's like anything, once they get their hands on the money, they don't want to let go of it," said Lee Huffman, founder and travel expert at BaldThoughts.com, a travel website.
Meanwhile, airlines consider anyone canceling a trip to a scheduled conference, or even to one that has been canceled, as a preventative measure and not because of events such as a death in the family, Huffman said.
"It's not like you have 5,000 people with the coronavirus who are attending that conference," he said. "They're canceling as a precautionary measure, so with that airlines are a business. They're losing money just based on fear, not on things that are actually happening."
Huffman's advice to travelers, business or otherwise, is to accrue as many loyalty points as possible and "move up the ladder" of airlines' frequent-flyer programs, some of which provide free cancellation or even refunds at higher levels.
Only one of many
Though first among BI vendors, Domo's user conference joins a growing list of events canceled around the world as a result of concerns about the new coronavirus.
Among others, Mobile World Congress, one of the largest annual technology conferences with attendance expected around 100,000, canceled this year's event that was scheduled to be held in Barcelona Feb. 24 to 27.
Facebook canceled its F8 developers conference scheduled for May 5 to 6 in San Jose, Calif., and Cisco canceled Cisco Live Melbourne scheduled for March 3 to 6 in Melbourne, Australia.
Chipmaker and AI vendor Nvidia canceled the in-person part of its GPU Technology Conference, which had been set to start March 22 in San Jose.
The Healthcare Information and Management Systems Society's annual health IT conference, the HIMSS Global Health Conference & Exhibition, was scheduled to start March 9. It was canceled Thursday.
Other event organizers, however, are currently planning to proceed as scheduled. South by Southwest, a massive arts festival attracting upward of 200,000 people annually, is still scheduled for March 13 to 22 in Austin, Texas, despite an online petition calling for the event to be canceled.
One well-known tech conference-goer, analyst Ray Wang, blogged a list of recommendations: "Best Practices: Hosting Events In The Age Of #Coronavirus (COVID-19)."
On the one hand where we are is a lot of overreaction, but on the other hand prudence is not a bad thing. One challenge is that we're asking a lot of imperfect data [about the new coronavirus] at this point.

Ray WangFounder, chairman and principal analyst, Constellation Research
"I think on the one hand where we are is a lot of overreaction, but on the other hand prudence is not a bad thing," said Wang, founder, chairman and principal analyst at Constellation Research. "One challenge is that we're asking a lot of imperfect data [about the new coronavirus] at this point."
Wang, who travels to some 200 events per year, said he has no plans to alter his schedule at this point. He added, however, that he was planning to meet with his staff to discuss the new coronavirus and whether other Constellation analysts might want to change their travel plans.
"If they hold an event, you don't have to go," Wang said. "There's a lot of overreaction early. The issue with this virus is how viral it is -- it's very contagious, but the mortality rate is not high."
Menninger similarly said he's trying to weigh the facts before making any decisions.
"Am I considering changing my plans? Yes," he said. "Am I likely to change my plans? Not at this point, but I'm certainly monitoring the situation. "
Meanwhile, many other vendors are scheduled to host user conferences this spring. Qlik's QlikWorld is still scheduled for Phoenix May 11 to 14.
"As our event is still months away, we have made no formal decision to cancel or alter our event at the moment," Qlik said in a statement. "However, we are closely monitoring the situation as it develops with the health and safety of our audience as the primary concern."
Microsoft's Business Applications Summit, meanwhile, had been scheduled for April 20 to 21 in Anaheim, Calif., but has been moved to May 6 to 7 in Dallas.
Microsoft said it "has nothing to share" on the subject of changing events due to the new coronavirus.
Domo feedback
The reaction to Domo's decision, meanwhile, has been largely positive.
"I am sure it was the right decision for Domo, but a tough one," said Donald Farmer, principal at TreeHive Strategy. "They put on a good community event at Domopalooza, but it typically has a large number of overseas attendees, especially from Japan. Many of these attendees are facing company travel bans anyway, and many more will voluntarily not travel."
He added that by pivoting to an online event Domo has an opportunity to make a unique impression.
"It's not just the coronavirus that makes people think twice about travel these days," Farmer said. "Companies are increasingly cutting back on nonessential travel for environmental reasons too. Whether that's just green-washing or not, I am sure we will see more and more virtual events, so perhaps Domo can take advantage of a tough situation and get ahead of the game."
And as dramatic as the spate of event cancellations and adjustments in response to the new coronavirus has been, this is not the first time global events have had an effect on travel to conferences.
While not the only examples, all flights were grounded in the days following the Sept. 11 attacks in 2001, and in 2005 Hurricane Katrina led Hewlett-Packard to cancel its user conference in New Orleans.
"People really understand," Kehoe said. "They get the decision."
Updated March 3:
Google has announced the cancellation of the "physical" I/O event scheduled for May 12-14 in Mountain View, Calif. Attendees should receive refunds by March 13, according to a statement on the conference website, and will be automatically given the option of buying a ticket to next year's event, without being required to enter a drawing.
Qualtrics' X4: The Experience Management Summit, scheduled for March 10-13 in Salt Lake City, was postponed to early fall, according to a statement published on the event's website. Qualtrics posted that it will contact the estimated 16,000 attendees "in the coming weeks" with dates for the rescheduled event, for which registrations will automatically be applied.
Updated March 4:
In the ongoing wake of the COVID-19 outbreak, SAP Ariba has cancelled its annual SAP Ariba Live conference, which was scheduled for March 16-18 in Las Vegas. SAP Ariba Live in previous years has drawn thousands of attendees to learn about the latest developments with SAP Ariba's procurement and supply chain applications.

SAP Ariba issued a statement about the cancelation: "The health and well-being of our employees, customers, partners and community are our top priority. As the COVID-19 situation continues to evolve, we have made the decision to cancel SAP Ariba Live in Las Vegas, Nevada, on March 16-18 and instead create a virtual experience in close proximity to the originally scheduled event."

Details of the "virtual experience" have not been released yet.
The Oracle Modern Business Experience 2020, which was scheduled for March 23-26 in Chicago, has been postponed to Sept. 21-24. The conference focuses on Oracle's CX, finance, HR and supply chain applications.

Aruba has announced that "out of an abundance of caution" Atmosphere 2020, originally scheduled for March 22-27 in Las Vegas, will become a virtual event. The company will offer content via video, streaming and at smaller events.
TechTarget news writer Makenzie Holland and news director Shaun Sutner contributed to this story.
Check back for further developments.