whyframeshot - stock.adobe.com
Domo adds low-code, 'pro-code' tools to analytics suite
The vendor launched 10 new features in concert with its user conference, ranging from low-code tools that simplify analyzing data to 'pro-code' ones aimed at data scientists.
A set of new features ranging from low-code to "pro-code" make up the latest additions to the Domo analytics platform, which the vendor unveiled during its virtual user conference.
Based in American Fork, Utah, Domo is a cloud-based analytics vendor whose suite features application development and embedded BI capabilities aimed at making data and analytics part of as many people's workflows as possible.
Just three weeks before the conference, Josh James, who founded Domo and was its CEO until stepping down in March 2022, returned to his former role.
John Mellor led the company during James' one-year absence, but announced his own departure on March 6. He gave no reason for his resignation, but it followed flat revenue growth over the last two quarters and no growth projected for the current quarter.
So when Domopalooza 2023 began, it was James who kicked off the opening general session and declared Domo now a "data experience" platform with a focus on meeting each consumer where, when and how they need it so that they can act on insights in the moment.
New capabilities
Domo made the 10 new features generally available on March 29 to coincide with Domopalooza, with target audiences ranging from data consumers with no coding skills to data experts and application developers whose roles require them to work with code.
A low-code tool call Variables and what Domo terms a "mid-code" feature called Domo Bricks were among the highlights, according to Donald Farmer, founder and principal of TreeHive Strategy.
With its low-code requirements, Variables is designed to make it easier for data consumers to perform what-if analysis, also known as scenario planning; explore key performance indicators; and perform time-series forecasting.
Domo's aim to give everybody of any skill level the right tools to work with data is ambitious and admirable. As we have come to expect of Domo, they don't just pay lip service to an idea. They really commit to it.

Donald FarmerFounder and principal, TreeHive Strategy
Domo Bricks, meanwhile, are pre-built blocks that enable users to develop analytics applications using a drag-and-drop interface and require only modest coding skills.
"Domo's aim to give everybody of any skill level the right tools to work with data is ambitious and admirable," Farmer said. "As we have come to expect of Domo, they don't just pay lip service to an idea. They really commit to it. This shows in small things like the smart way they classify features as low-code, mid-code and pro-code, and in careful design."
Regarding Variables, he added that the tool is an example of Domo's purposeful design given its focus on the real questions that analytics consumers ask of their data.
And with respect to Domo Bricks, Farmer noted that Domo's classification of mid-code is important because it lets users know that while the drag-and-drop interface might be simple, development still requires know-how.
Another key new capability is one that Domo unveiled in preview called Domo Workflows. The feature enables users to automate workflows in both Domo functions and external applications.
"The automated workflow feature extends Domo's leadership in tying analytics to business processes," said David Menninger, analyst at Ventana Research. "Analytics are rarely the end of a process. They should lead to action, and automated workflows will help organizations initiate actions based on analytics."
In addition to Variables and Domo Bricks, new features now generally available that Domo unveiled at the conference include the following:
An integration with the Microsoft Office suite that enables joint customers to use Domo within everyday applications including Microsoft Word, Excel, PowerPoint and Outlook.
Jupyter Workspaces, web-based environments that take advantage of the integration between Domo and the open source Project Jupyter to provide developers with a space to use Jupyter Notebooks, code and data together to explore data sets, write transformed data back to Domo, and develop data science and machine learning pipelines.
Enhanced governance capabilities for Domo Everywhere, the vendor's embedded BI suite.
An integration with Snowflake that provides both read and write access to data and -- as part of a new partnership -- an integration with data lake vendor Dremio that provides read-only access to data.
"These are not groundbreaking enhancements, but necessary enhancements for Domo customers that want more control over the user experiences they provide," Menninger said.
In particular, he noted that the array of low-code to pro-code features expands Domo's interactive dashboarding capabilities, which, when the vendor first launched its platform, were simple compared with those of some of its competitors.
"Over the years, Domo has continually made additions in this area and is now very competitive where highly customized, highly interactive dashboards are required," Menninger said.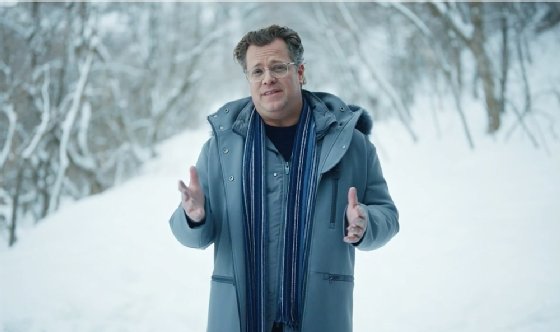 The road ahead
Beyond revealing what's now generally available, Domo unveiled a host of features both in beta testing and on its longer-term roadmap.
In addition to Workflows, now in beta testing, the vendor revealed that it is working on an integration with OpenAI's ChatGPT that is not yet in the testing phase. Once that integration is launched, Domo will join competitors including Sisense, ThoughtSpot and Pyramid Analytics among BI vendors combining OpenAI's generative AI tool with their own technology.
Other roadmap features include a new application studio and integrations with Google BigQuery, Databricks and Amazon Redshift.
At the core of Domo's plans is a focus on business processes, according to Menninger.
"Domo has consistently demonstrated a focus on business processes and outcomes, sometimes flying in the face of traditional market expectations," he said. "I give Domo credit for keeping the business purpose of analytics in mind, particularly with its two-way connectors, collaborative capabilities and the new automated workflows."
One area of focus Menninger said he'd like to see more of from Domo is tools that support customers with on-premises data sources. While the vendor's platform is cloud-based, many organizations ingest and store data from on-premises sources as well as cloud-based applications, and Domo is not emphasizing those hybrid analytics needs.
"Domo has made significant investment in supporting multiple cloud data sources with its support for Snowflake, Dremio, Amazon Redshift, Databricks and Google BigQuery," Menninger said. "However, customers with on-premises data sources have more limited options."
Eric Avidon is a senior news writer for TechTarget Editorial and a journalist with more than 25 years of experience. He covers analytics and data management.