Eugenio Marongiu - Fotolia
Salesforce Sydney event moves online amid coronavirus concerns
As coronavirus spreads, Salesforce changed its March 4 live World Tour Sydney conference to a livestream event, citing safety concerns for employees, customers and Trailblazers.
In light of the coronavirus outbreak, Salesforce canceled its live Asia-Pacific World Tour event, slated for March 4 in Sydney, replacing it with a livestream version that will carry keynotes and breakout sessions online.
"With the best interest of our customers, employees and partners in mind, we are changing our World Tour Sydney event on March 4 to be an online experience, due to health concerns around the coronavirus," Salesforce said in an emailed statement.
Salesforce isn't the only vendor or association to cancel events because of coronavirus worries. So far, Mobile World Congress in Barcelona, scheduled to take place next week, was canceled; IBM has withdrawn from the RSA security conference in San Francisco; Facebook canceled its March Global Marketing Summit in San Francisco; Cisco canceled the March Cisco Live Melbourne conference; and Black Hat Asia 2020, a security conference scheduled for late March in Singapore, has also been cancelled.
Salesforce provided more details in a blog post from conference keynoter Pip Marlow, Salesforce Australia and New Zealand CEO, who said health and safety concerns for employees, partners and customers drove the decision to move the event online.
The company consulted with local and global medical and security experts to "understand the potential scenarios in making this decision," Salesforce said in a frequently asked questions page.
Salesforce Sydney 2020 will not be rescheduled. The online agenda will fill out over the next two weeks.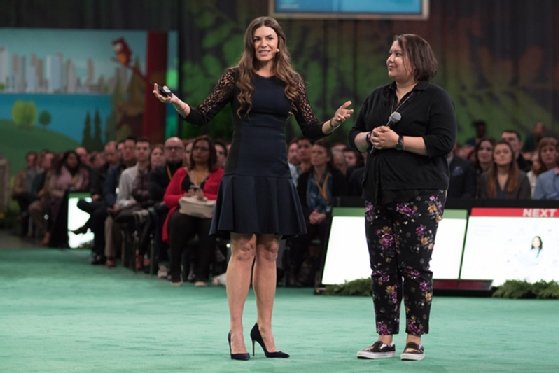 Regional conferences drive revenue
Salesforce World Tour events are free to attend. More than 12,000 people attended Salesforce Sydney in 2019. Like many cloud platform vendors, Salesforce relies on regional marketing and sales events to engage prospective customers. More importantly, the in-person meetings are an important tool to retain cloud subscription renewals from current customers, said Constellation Research founder Ray Wang.
The Asia-Pacific market probably accounts for about 20% of Salesforce's overall revenue, he estimated, so porting the live Salesforce Sydney World Tour event to an online streaming event probably won't make a dent in Salesforce's bottom line. It will disappoint, however, "all the folks who couldn't make it to Dreamforce, or wanted to relive Dreamforce," Wang said.
"Right now, Singapore, Seoul, Tokyo, Taipei, Hong Kong -- no one's going there," Wang said. "In the big scheme of things, missing one World Tour stop is not going to change your revenue. But not having that event will affect revenue forecasts for the region."