your123 - stock.adobe.com
Staige: A new Qlik portfolio for traditional AI, genAI and ML
The analytics and data integration vendor's new suite combines AI and ML capabilities with generative AI to provide a secure and governed environment for development and analysis.
Qlik on Tuesday introduced Staige, a portfolio that brings together the vendor's augmented intelligence and machine learning tools with generative AI capabilities from third-party vendors.
The intent of the suite is to provide customers with the tools to develop and train generative AI models using both their own data as well as data from large language models such as ChatGPT and Hugging Face. In addition, Staige gives users the security and governance of Qlik's environment to ensure the safety of their data, according to the vendor. Staige is generally available now.
Qlik is a longtime BI specialist that, in recent years, has added a full-featured data integration platform. The vendor, which built up its own set of AI and ML tools such as Insight Advisor and AutoML, first added generative AI capabilities in June with the general availability of two connectors between Qlik and OpenAI, the developer of ChatGPT.
Staige now combines Qlik's traditional AI and ML tools with generative AI capabilities from specialists in in one portfolio.
Staige presentation
Staige is made up of pre-existing Qlik capabilities, new tools designed specifically for the suite and connectors to generative AI platforms.
Previously existing Qlik tools that help users develop trusted data for their AI include Insight Advisor, an AI assistant that enables customers to ask questions and receive responses that include relevant text and visualizations; AutoML, a tool to perform predictive analysis; and automated generation of SQL code, which enables developers to save time as they build and train AI models.
Connectors link to generative AI platforms including Amazon SageMaker, ChatGPT, exprt.ai and Hugging Face.
In addition, Qlik said it plans to add a connector to Microsoft Fabric and develop support for vector databases. Vector databases enable users to store unstructured data that, once given structure by being assigned a vector, can be combined with traditional structured data to provide more comprehensive information.
Finally, new tools that are part of Staige include the following:
Capabilities that enable users to develop dashboards and natural language insights with just a few clicks.
Key driver analysis that automatically identifies what is having the most impact on an outcome.
Natural language processing capabilities that enable users to generate scripts without writing code.
AI-generated insights that surface and summarize findings within a user's dashboard.
A generative AI support chatbot built with capabilities from Ada.
None of the individual AI capabilities in Staige demonstrate significant innovation, according to Donald Farmer, founder and principal of TreeHive Strategy.
However, as a whole, Staige is an important addition for Qlik customers, he continued.
"Staige represents an evolution and consolidation of Qlik's existing AI capabilities into a more holistic platform rather than introducing brand new generative AI capabilities," Farmer said. "It's significant in providing an integrated AI platform but not radically new capabilities. The emphasis is on accessibility, governance and scaling existing AI."
Regarding the new capabilities, he added that they show steady progress but aren't breakthroughs.
"New capabilities like AI-assisted scripting, analysis types and key driver analysis seem more incremental," Farmer said.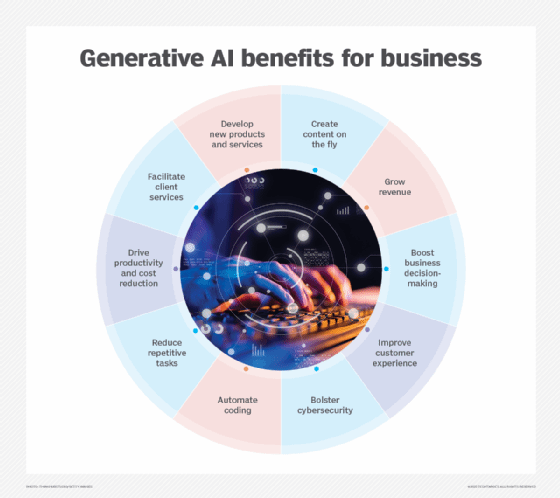 Mike Leone, an analyst at TechTarget's Enterprise Strategy Group, similarly noted that Staige isn't made up of capabilities that markedly advance what data consumers can do with AI.
It's launch does, however, signal Qlik's commitments to AI and enabling its customers to use generative AI to improve their business.
"Staige highlights Qlik's continued emphasis on enabling customers to boost productivity and efficiency with generative AI, while simplifying the on ramp and reducing risk," Leone said. "[It shows] Qlik's belief that generative AI will change the way businesses operate. And by providing … access to generative AI capabilities and tools, customers are enabled to embrace AI on their terms."
Staige represents an evolution and consolidation of Qlik's existing AI capabilities into a more holistic platform rather than introducing brand new generative AI capabilities. It's significant in providing an integrated AI platform but not radically new capabilities.

Donald FarmerFounder and principal, TreeHive Strategy
While Staige provides a secure environment for generative AI use and will help the vendor's customer develop and train AI models, Qlik is not the only analytics vendor building environments for generative AI.
In the nearly 10 months since OpenAI launched ChatGPT -- which represented a significant improvement in generative AI and large language model capabilities -- dozens of analytics and data management vendors have unveiled plans to add generative AI capabilities to their platforms.
Some have simply revealed plans that integrate their tools with those from OpenAI and other generative AI developers. Others, such as Databricks and Snowflake, have added generative AI knowledge and tooling by acquiring other vendors.
Still others, including Domo, are building complete environments within their platforms where users can build generative AI models and enhance their data with generative AI.
For months, most of the capabilities introduced by analytics vendors were in the preview stage. But some now are making generative AI tools available to all customers.
"Most [vendors] at this point have defined an underlying approach to enabling businesses to consume generative AI," Leone said. "While different competitors may have names for an underlying platform or capability, Staige serves as the strategic North Star for Qlik in the generative AI space."
Next steps
With Staige now a portfolio within Qlik that brings together the vendor's AI and ML capabilities, Farmer said he'd like Qlik to continue focusing on AI and machine learning as means of enhancing analysis.
In particular, he targeted AutoML -- first introduced in May 2022 and made generally available in August 2022 -- as a tool that has value for users and should be a focal point of Qlik's roadmap.
"I'd like to see Qlik continue enhancing AutoML and expanding augmentation of their analytics with AI," Farmer said. "But overall Staige seems like a practical platform to build on."
Eric Avidon is a senior news writer for TechTarget Editorial and a journalist with more than 25 years of experience. He covers analytics and data management.