Rymden - stock.adobe.com
Acquia takes on web content accessibility with Monsido buy
Acquia adds generative AI and accessibility checker tools to its digital experience platform; partnerships avail close integrations of A/B testing and content personalization tools.
BOSTON -- Users of Acquia's digital experience platform will soon get web content accessibility checking capabilities if a planned acquisition goes through, the company said last week at its Engage user conference.
Acquia intends to acquire Monsido, owned by CivicPlus. The Monsido platform comprises an accessibility checker as well as a suite of tools to diagnose problems with and optimize website performance, set brand style rules for content and enforce them, and aid compliance with consumer data protection regulations.
Terms of the deal as well as future Monsido pricing were not disclosed, but Acquia CEO Stephen Reny said he expects the acquisition to close in early January.
Drupal and Acquia founder Dries Buytaert was clear on why Acquia pursued Monsido.
"When your website is not accessible, you're basically making a statement to a lot of people with disabilities: 'You're not important enough for us to make our website actually work for you,'" Buytaert said. "A big part of our mission is to educate the market. Having an accessible website is no longer a nice-to-have -- it's a must-have."
Accessibility's business drivers
Most people can read and physically navigate a badly designed website or app screen. The number of people who can't, globally, adds up to nearly the population of India or China, according to World Health Organization (WHO) data. Typical accessibility barriers include things such as dark fonts on dark backgrounds, bad color combinations, sites that are difficult to navigate and material incompatible with screen-reading software.
It's beginning to dawn on marketers that companies that don't include people with disabilities in their campaigns leave a lot of potential revenue on the table for competitors.
Web content accessibility is a well-known part of site development in the government sector. Contractors who develop websites for the U.S. and many other governmental bodies must know and comply with accessibility regulations in order to get paid.
The accessibility talk at the Acquia show was about how private businesses are catching up to governments with their own accessibility initiatives. WHO estimates that 1.3 billion people worldwide have disabilities, including vision, hearing and physical disabilities. That's a lot of people to exclude from a company's global marketing plan when its web content isn't fully accessible.
"For us, this is a horizontal solution for both private and public sectors," Reny said. "The Monsido platform is totally applicable to every one of our customers, not just our government customers."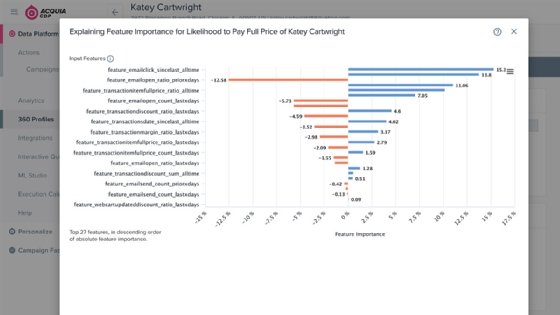 Acquia customers bullish on accessibility tools
One Acquia DXP user at Engage who worked at a large, well-known consumer packaged goods (CPG) company said their company constantly checks web content accessibility for a number of reasons: It's an ethical and inclusive thing to do; it broadens their brands' reach; and it also offers some legal protection in nuisance lawsuits, against which the company defends itself on an ongoing basis.
Currently, this CPG company pays an outside vendor for content accessibility checking; the user said they felt that the vendor needed to find accessibility problems in every review, in order to keep its service relevant to its client. An Acquia accessibility checker integrated into the DXP -- and not on a negotiated service contract -- would seem to be more credible in its findings, the user said.
Another Acquia user, Canadian agency TA Digital, will put the Monsido tools to work quickly to build better customer experiences for its mostly Fortune 100 clients, said Pat Gilbert, senior director of strategic alliances.
"Let's say you're a beauty company. People with disabilities need skin cream too. If they can't find your products, you're not hitting them, [and] you're losing revenue. It'd be nonsense for you not to appeal to that market," Gilbert said. He added that private companies joining governments in solving accessibility issues has been a long time coming, considering Web Content Accessibility Guidelines have been around since 1999.
"I used to work in the government a lot more, where it was way more prominent," Gilbert said. "But at [Acquia Engage this week] it was like, 'I can't believe we're still having this conversation.'"
At Engage, Acquia also released Site Studio 7.4, which melds the creation of Drupal apps and headless apps into one low-code platform. The company also has partnered with Conductor, which manages search engine optimization, and VWO, an A/B testing and analytics software company. Both Conductor and VWO will tightly integrate with the Acquia DXP to bring users their respective capabilities.
Don Fluckinger covers digital experience management, end-user computing, CPUs and assorted other topics for TechTarget Editorial. Got a tip? Email him.
Dig Deeper on Content management software and services