Evaluate
Weigh the pros and cons of technologies, products and projects you are considering.
5 of the hottest backup and recovery software startups to watch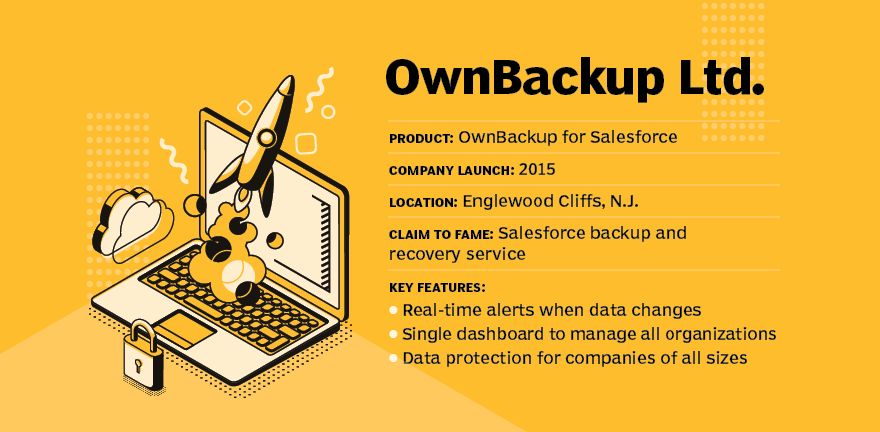 Source:
Best Content Production Group/Getty Images
OwnBackup Ltd. is based in New Jersey and has offices in Tel Aviv, Israel, and London. Its backup and recovery software is specifically designed to protect against Salesforce data loss and corruption.
OwnBackup for Salesforce provides comprehensive data protection to organizations that depend on Salesforce. The platform backs up data, metadata, documents, chatter feeds, knowledge articles, personal accounts, orphaned records, and attachments and files.
OwnBackup also helps to expedite the backup process. Its largest enterprise customers went from backups taking two weeks to complete to being able to create a backup in 36 hours. Although OwnBackup is designed to handle large enterprises with multiple customers and sandboxes, the software will also work for smaller organizations.
OwnBackup offers three plans that are billed annually: Enterprise, Unlimited and Governance Plus. The Enterprise plan, which is designed for SMBs, starts at $2.75 per Salesforce user, per month. The Unlimited plan, which is priced at $3.45 per user, per month, is designed for organizations that have multiple business units and need to retain data for long periods of time. The Governance Plus plan, which is designed for larger organizations that have security and compliance requirements, is priced at $6.25 per user, per month.
View All Photo Stories