Managing and protecting all enterprise data

Hyper-converged technology ready for next step, multi-cloud
The height of the next hyper-converged infrastructure wave will revolve more around finding the right use cases rather than the right technology and architecture.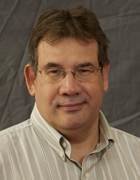 By
The first wave of hyper-converged technology combined storage, compute and virtualization into one package, collapsing IT silos and creating a multibillion-dollar market out of one that barely existed five years ago.
That wave produced two clear leaders. Nutanix, which started selling hyper-converged infrastructure (HCI) in 2013 as a new concept, and Dell, which came to hyper-converged technology by combining its legacy server platform with virtualization (VMware) and storage (EMC) gained through a $60 billion-plus acquisition.
Now we're ready for the second wave of hyper-converged technology, which will bring public clouds into the equation along with networking. Clouds obviously play a big role with all enterprise data center technologies these days. But public clouds are even more crucial to hyper-convergence than other on-premises storage products. After all, it's hard to truly be a converged infrastructure if you're leaving out the cloud -- or at least not presenting cloud as an option.
HCI market leaders facing more challengers
Dell-VMware and Nutanix have more HCI challengers than ever before. Traditional server vendors Cisco and Hewlett Packard Enterprise (HPE) integrate HCI software on their hardware. Storage vendor NetApp doesn't integrate the server as tightly with its all-flash NetApp HCI product as early HCI vendors did, but it chases the same use cases. Software-defined startup Datrium Inc. takes a more software- and cloud-focused approach to try and improve upon classic HCI. Storage software vendor DataCore, X-IO Technologies spin-out Axellio and cloud gateway vendor Ctera Networks have respun their technologies to chase hyper-convergence. Pivot3, a surviving early HCI vendor, is looking to cash in on the exploding amount of data created by video.
There are also vendors talking up composable infrastructure -- HPE leads the charge here -- as a better way to achieve the benefits hyper-convergence delivers. Meanwhile, public cloud giants AWS (Outposts) and Microsoft (Azure Stack) are moving into the data center with compute and storage combos.
Some vendors and analysts call the next wave HCI 2.0, positioning products as improvements over original HCI architecture. But HCI is more about use cases than architecture. The first HCI was an answer to a problem rather than a solution looking for a problem.
What customers want
Derek DePasture, IT manager for networking and security at BluePearl Veterinary Partners, said when he went shopping for a new data center infrastructure more than three years ago, he wanted hyper-converged technology even if he wasn't familiar with the term. The national network of animal hospitals was among the first Cisco HyperFlex customers.
"What I was asking for was hyper-converged, but it wasn't called that," DePasture said. "Hyper-converged wasn't a thing at that point, but that's what I was asking for: Give me a bunch of servers and a big pool of compute resources and just a big pool of storage. I can spin servers up, spin them down and do what I need to do without having to worry about back-end infrastructure."
What will the next wave of hyper-converged customers want? Probably multi-cloud capabilities, so hyper-converged vendors are racing to the cloud.
Bryan Bond, director of IT infrastructure for Siemens eMeter and an early Datrium customer, said he bought Datrium DVX systems solely for storage. He said he can see the value of hyper-convergence, but his team only wanted more cost-effective high-performing storage.
"I think the hyper-converged piece is great, but it doesn't fit my particular business model," Bond said. "The way we work is we're massively storage hungry. Hyper-convergence isn't that big for us."
DePasture wanted a system that could start small in locations spread around the country and then scale into a data center infrastructure. Bond wanted flash storage that can serve nearly 2,000 virtual machines simultaneously and deduplicate at a rate high enough to reduce the amount of capacity required. They both settled on systems their vendors identify as hyper-converged technology.
Catching HCI wave 2.0
What will the next wave of hyper-converged customers want? Probably multi-cloud capabilities, so hyper-converged vendors are racing to the cloud. This includes market leaders Dell and Nutanix. Dell and VMware recently launched VMware Cloud Foundation (VCF) on VxRail to make the main Dell EMC hyper-converged platform a cloud hub. Nutanix has launched Xi Leap, its own public cloud for disaster recovery, and plans more Xi services. Like other storage vendors, multi-cloud is the common mantra among the HCI pioneers.
"[Disaster recovery] is the killer use case of hybrid cloud," Nutanix CEO Dheeraj Pandey said. "We are focused on enabling [disaster recovery as a service] on premises and off premises. Once you get that, you can insert that into a multi-cloud world. The biggest problem in IT is mobility -- how to drag and drop an entire infrastructure from one cloud to another. DR is one way to do that; being able to teleport an entire network and storage and compute and identity and security at an app level. We're still in the early innings of this, just like hyper-convergence was in 2012."
You might consider it a whole new ballgame.
Dig Deeper on Converged infrastructure management