everythingpossible - Fotolia
3 hyper-converged cloud infrastructure benefits
A hyper-converged cloud enables IT managers to overcome the challenges of managing compute, storage and network resources as separate tiers and move to the cloud in stages.
More organizations than ever are incorporating multi-cloud and hybrid cloud strategies into their data centers, yet many still remain on the sidelines because of the complexities that come with implementing these technologies. To help smooth the way, some organizations are turning to a hyper-converged cloud infrastructure.
Hyper-converged infrastructure (HCI) provides an integrated platform of highly optimized compute, storage and network resources that target specific workloads. The technology is built on a modern architecture that's similar to a cloud environment, helping to ease integration and compatibility issues. A hyper-converged cloud infrastructure can enable IT managers to focus on new technologies and can be useful for implementing a cloud strategy in stages, rather than taking an all-or-nothing approach.
The following hyper-converged cloud infrastructure benefits highlight how the performance, scalability and manageability of HCI can assist with moving toward a multi-cloud and hybrid cloud deployment.
Free up IT resources
Because of the complexities that come with supporting traditional three-tier data center architectures, most IT managers are too busy putting out fires and keeping their systems running to research, design, prototype, test and implement new technologies.
An HCI platform can go a long way in freeing up IT resources by reducing the challenges that come with managing compute, storage and network resources as separate tiers. HCI abstracts the physical components and presents them as a unified set of pooled resources that can be controlled through a single management platform.
Software manages the underlying infrastructure and carries out tasks such as resource provisioning, load balancing and automatic failover. Most HCI products also provide backup and disaster recovery (DR) capabilities and support for compression, deduplication and erasure coding.
With HCI, IT managers can more easily deploy resources, stand up workloads and scale out clusters. This reduces the administrative overhead necessary to support today's workloads and provides IT managers with the time they need to focus on their cloud strategies.
Implement a modern architecture
In addition to streamlining operations, HCI has an architecture that is similar to cloud environments. Using advanced virtualization technologies, HCI abstracts the underlying hardware, pools resources into integrated services and then makes them available to the platform's virtual machines (VMs), much like a cloud infrastructure.
Virtualization maximizes resource use and increases agility and flexibility, while making it easier to scale systems, move applications and automate workload orchestration. In this way, HCI can deliver a highly integrated and optimized environment, while providing a centralized management plane for controlling resources. The technology takes a software-defined approach to providing seamless and continuous application delivery across multiple VMs, wherever they reside in the HCI cluster.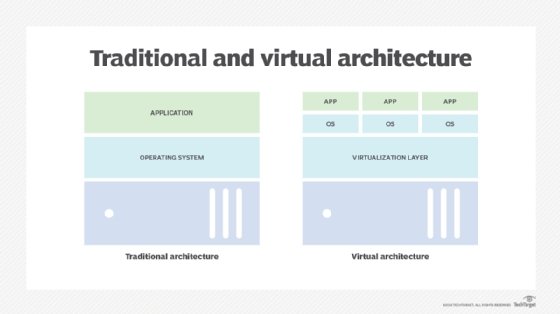 Many of the defining characteristics of HCI mimic those of a cloud environment, giving it a cloud-like nature that is more suited to integrating with cloud platforms than traditional three-tier architectures. For example, on-premises VMs that host applications can be easier to migrate to a cloud platform than an application running on bare metal. Although this is true of many virtualized server environments, HCI's software-defined nature takes it a step further by making it possible to support more seamless integration across multiple environments.
A hyper-converged cloud infrastructure can also make it easier to implement and manage workloads that span multiple platforms, including cloud environments. For the same reason, DR failover operations that target the cloud can also be easier to implement in an HCI environment, where it's possible to maintain services without disrupting application and user communications.
In addition, HCI product vendors have been adding cloud-friendly features, such as built-in data protections that use public cloud services or support for container services across multi-cloud environments.
Deploy a cloud strategy in stages
Because HCI provides a complete, self-contained environment, a hyper-converged cloud infrastructure makes it easier to implement cloud strategies in manageable stages.
For example, IT might implement HCI clusters in the organization's remote offices and then use the cloud to provide backup and DR services. Or the team might implement HCI clusters in its main data center to support specific workloads and use cloud services for backup and DR.
IT teams can also take advantage of existing cloud services that integrate with HCI platforms. For example, they might deploy an HCI cluster in the data center to stand up a virtual desktop infrastructure that supports a specific group of users. For other users, it might offer virtual desktops through a cloud platform. The team can then use a cloud service to deploy virtual desktops to both the cloud and on-premises environments.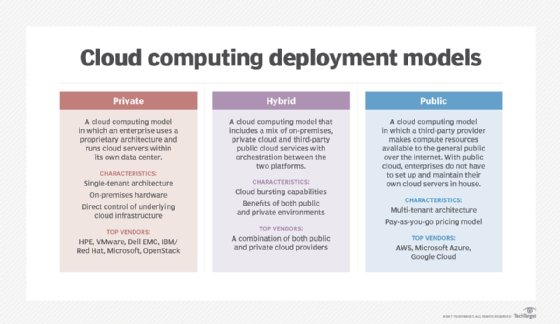 HCI is a good starting point for embarking on a multi-cloud or hybrid cloud path. The technology is easy to deploy and maintain, allowing IT to start integrating the cloud into their environments without adding an overabundance of complexity or eating up enormous amounts of time.
The use of a hyper-converged cloud infrastructure does not simplify the task of developing a cloud strategy. IT must still research the technology, plan the architecture and deploy all the pieces. However, HCI can help simplify this process, as long as the model is a good fit for the organization's workloads. If it is, an IT team could benefit greatly by using HCI as a tool for moving forward with its cloud strategy.