Share this item with your network:
Technology insights for the data-driven enterprise

ktsdesign - Fotolia
Key criteria for deciding if a relational DBMS meets your IT needs
For many organizations, a relational database management system will get the job done; others need to keep looking to fulfill their needs.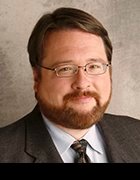 By
Once you've evaluated the different types of database management system products, the next step is deciding which...
Continue Reading This Article
Enjoy this article as well as all of our content, including E-Guides, news, tips and more.
best fits your needs: a relational database management system (RDBMS), NoSQL or in-memory. Here we examine the relational DBMS, which continues to be the leading DBMS category.
Next Steps
Making the decision: Oracle RDBMS vs. NoSQL
When to use a DBMS or data warehouse