From the Editors: Analytical MDM sets up enterprise MDM, but plan well
An analytical master data management project can be a great way to start an enterprise MDM program, but with certain conditions. Get tips for starting an analytical MDM project at your company.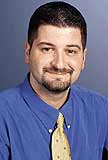 An analytical master data management project can be a good way to get started on the path to full-fledged enterprise MDM, but only if MDM systems and processes are architected with that goal in mind, according to data management consultants and experienced IT professionals.
That was the key lesson I learned while researching a series of articles on analytical MDM – a flavor of MDM that focuses on improving the quality of information in data warehouses. Some organizations are satisfied with mastering their business intelligence data and have no larger-scale MDM plans. Others look at analytical MDM as an entry point and plan to eventually extend MDM processes to their operational systems. For those who do want to go enterprise-wide, the experts warned that problems can arise if you don't begin with a well-designed master plan.
The first two articles in our analytical MDM series were published last week. The first includes an overview of analytical MDM and an example of how it's helping one medical insurer improve collaboration between business and IT. The second offers tips on ensuring a successful analytical MDM program. We added a third article earlier this week, looking at the flip side: mistakes to avoid on analytical MDM.
I'd also like to call your attention to another recent article that covered a Forrester Research report on the current state of the data warehousing market. Among the interesting tidbits in the Forrester Wave report was a prediction that users can expect more vendors to answer customer demand for preconfigured data warehouse software bundles in the months ahead.
If you have thoughts about analytical MDM or want to share your experiences in dealing with data warehouse vendors, shoot me an email or find me on Twitter: @Brunola88.
Have a great week.
--Mark
Each month, SearchDataManagement.com editors choose recent articles and other content to highlight here for our readers. We welcome your feedback on these items and our site in general – you can contact us directly or at [email protected].