Luiz - Fotolia
Idera targets cloud data lake market with Qubole acquisition
Qubole joins the Idera Inc. group of software companies, bringing data pipeline capabilities into the group to target customers that need more cloud data storage.
Idera Inc. acquired privately-held data lake vendor Qubole to target the fast-growing cloud data market.
Financial terms of the deal have not been publicly disclosed and though the deal was formally made public on Oct. 13, it actually closed on Oct. 9.
Qubole, based in Santa Clara, Calif., was founded in 2011 and develops a cloud-based open data lake platform. The Qubole platform enables ad-hoc analytics, data engineering and data science capabilities.
Idera Inc., based in Houston, owns a portfolio of companies that provide software productivity tools for databases as well as developers.
Idera has been actively expanding its software portfolio in recent years, acquiring data infrastructure automation vendor WhereScape in September 2019 and database management tools vendor Webyog in April 2018. The Qubole acquisition fits in with Idera's overall data strategy as it targets organizations with data management challenges.
"Idera is responding to the convergence of database, data warehouse and data lake platforms on the cloud," said Kevin Petrie, vice president of research at Eckerson Group.
Petrie noted that Qubole, coupled with Idera's WhereScape unit and support for the Snowflake cloud data warehouse, strengthens Idera's position in converged cloud platforms that layer relational structures onto cloud-native object stores.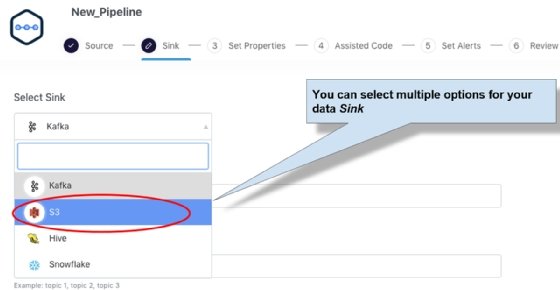 "They now have a useful collection of tools to address pieces of this puzzle, and the real question for 2021 is how they assemble those pieces into an integrated strategy and portfolio," Petrie said.
Where Idera is taking cloud data lake technology
Idera's 2019 acquisition of WhereScape helped establish Idera's position in the data management market, noted Rich Tigges, the new general manager of Qubole.
Qubole, coupled with Idera's acquired WhereScape unit and support for Snowflake, strengthens Idera's position in converged cloud platforms that layer relational structures onto cloud-native object stores.

Kevin PetrieVice president of research, Eckerson Group
Before being appointed to the position, Tigges was the director of corporate development at Idera. With WhereScape, Idera gained experience in what organizations need to upgrade their data management systems, he said.
"In speaking with WhereScape customers, we learned that while companies still largely rely on data warehouses, many customers increasingly embrace unstructured data as the technology to collect, harmonize and process data," Tigges said. "This shift led to a greater reliance on data lakes."
Why Idera chose Qubole
Users and organizations can choose among multiple vendors and technologies in the cloud data lake market.
Looking at different data lake platforms, Idera was particularly impressed with Qubole's technology, which offers the promise of reducing cloud data lake costs and easing administration tasks, Tigges said.
Qubole distinguished itself from competitors with its cross-platform flexibility, Tigges said. Qubole supports workloads from data processing engines including Spark, Presto, Hive and Airflow, giving users a unified tool to work with complex data pipelines.
Data pipelines in particular has been an active area for Qubole. In August, Qubole introduced its Pipelines Service to manage streaming data, a key use case for data lakes.
"Qubole furthers Idera's longtime mission to acquire strong software brands and invest to make them even stronger," Tigges said. "Qubole's addition to the Idera, Inc. family paves the way … to better serve the tens of thousands of customers in Idera's portfolio -- starting with WhereScape -- through Qubole's data lake solution."