peshkov - stock.adobe.com
Footasylum drives growth with AI in retail business tools
AI-driven marketing tools from Peak, an AI and analytics services vendor, has helped apparel seller Footasylum better personalize marketing to customers.
With some 70 retail locations and a large online and social media presence, Footasylum, a streetwear and athleticwear retailer based in the U.K., sells a lot of sneakers, clothing and accessories.
Founded in 2005, the company has grown rapidly, opening several new store locations a year since 2015. While strong management and popular brands and products are likely the main reasons for that expansion, over the last year, Footasylum has accelerated even faster using software from AI and analytics services provider Peak and its AI in retail business tools.
AI for the midsize
Peak, headquartered in Manchester, England, was founded in 2016 with the idea that data drives modern-day business growth. Also, Peak sought to appeal to midsize businesses that are less agile than small ones and aren't as well-funded as bigger enterprises. Midsize companies have the most trouble finding tools to make use of their data, explained Rob Bainbridge, head of professional services at Peak.
Peak is an AI-as-a-service vendor, Bainbridge said. "We tried to create a category of enterprise AI system for new businesses based on the idea that every business is going to need an AI system," he said.
The system offers companies subscription-based, AI-driven services at what Bainbridge called "an accessible price." Those services include lead generation, inventory optimization, personalized customer marketing and recommendation systems. Bainbridge did not specify what subscription prices are.
Peak developed all the AI in retail business tools in-house, Bainbridge continued, and can pair with most existing infrastructures.
More AI, more money
For Footasylum, Peak has enabled the retailer to use "hyperpersonalized marketing," as well as create recommendation engines for online customers, Tom Summerfield, head of commerce at Footasylum, said.
It's the natural next step. People expect a certain level of personalization now.

Tom SummerfieldFootasylum
"We're not looking to massively invest in a store base. We're looking to grow and invest in consumer engagement," Summerfield explained.
Footasylum brought in Peak in January 2018. Three months of onboarding followed, during which Peak integrated with Footasylum's data warehouses, Summerfield said.
Peak pulls data from Footasylum's physical retail sites, website and social media presence to power its AI in retail business services for the company.
"For a business that has bricks and mortar, as well as a website, it's easy for those two channels to separate … and it can become quite siloed, and that's why we believe it's so important to aggregate the data from both," Summerfield said.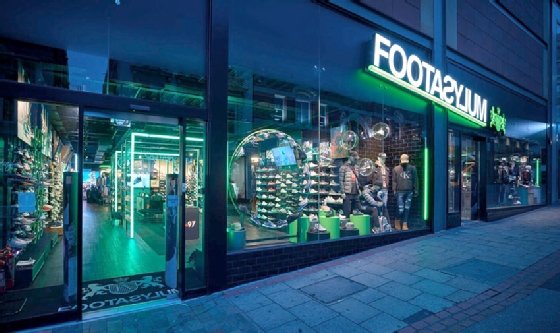 Over the course of a year, the company has already seen tangible results, including an almost 30% uptick in revenue from marketing communications, even as Footasylum's full-year core earnings are expected to hit the lower end of analyst estimates.
To Summerfield, making the decision to use Peak was easy.
Automation and AI are "absolutely" necessary for modern-day businesses, he said.
"It's the natural next step. People expect a certain level of personalization now," he said.