Web browser comparison: How Chrome, Firefox, IE, Edge stack up
Google Chrome dominates the web browser market, but Firefox, IE and Edge all have a presence in the enterprise. Each comes with different management capabilities and features.
Whether users choose Google Chrome, Mozilla Firefox, Microsoft Internet Explorer or Microsoft Edge, there are few...
Continue Reading This Article
Enjoy this article as well as all of our content, including E-Guides, news, tips and more.
applications they work with more often than their web browsers.
If IT professionals conduct a web browser comparison for desktops, they'll see each option brings something different to the table. Firefox, for example, is open source, meaning users and developers can alter its source code. Chrome is the dominant web browser of the day. As of October 2018, it holds a 63% share compared to IE at 11%, Firefox at 10% and Edge at 4%, according to NetMarketShare.
Because web browsers are so integral to the end-user experience, it's critical for IT professionals to understand what each option offers in terms of management capabilities, security and more.
How IT can manage Google Chrome Enterprise
Any web browser comparison must start with Google Chrome Enterprise, which works on devices running Microsoft Windows, Apple macOS and Linux operating systems, among others. IT pros can use Group Policy to manage Chrome Enterprise, but they have to do so through the Google Update app.
IT pros can also use Google's cloud-based Admin console within a G Suite account to manage the browser. The cloud approach allows IT to manage user settings based on their accounts so that the policies IT sets apply to the users whenever they sign in, no matter what device they work on.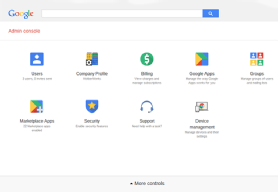 Google is aiming to make life easier for Windows shops by allowing them to download Microsoft Installer, which includes the files they need to manage Chrome Enterprise. It also delivers templates to IT pros on all three OSes so they can easily create and enforce policies. The policies, which apply to any user working within their Google Account, allow IT to blacklist apps, enforce security rules, manage Chrome Enterprise auto-updates and more.
For security, Chrome Enterprise includes site isolation, which sandboxes each instance of the browser so a malicious page cannot infect another page. In addition, IT can prevent users from opening corporate sites on unapproved devices by requiring them to log into their Google Account.
The Chrome browser also has a legacy extension that automatically opens links and apps that are incompatible with Chrome in an IE window.
Mozilla Firefox Quantum delivers privacy
Firefox Quantum is an enterprise version of Firefox that deserves discussion in any web browser comparison. It includes a policy engine that allows IT to preconfigure the browser before deploying it to Windows, macOS and Linux devices. IT can use the policy engine to determine the default proxy for the browser, as well as which add-ons and bookmarks to include, which features to disable, and more.
Linux and macOS shops can use JSON configuration files or Autoconfig files to make changes to the browser. JSON files are compatible with multiple operating systems, so changes IT makes using this method apply across multiple platforms. For Windows, IT can work with Group Policy or Active Directory to establish policies.
Edge's biggest advantage in the web browser comparison is that it is integrated into Windows 10.
Chrome, IE and Edge all track user activity for several reasons, including to deliver targeted ads. Firefox Quantum does not. IT can even disable certain scripts within the browser that follow a user across the sites he visits by activating Tracking Protection. Disabling these scripts can improve page load times.
Firefox Quantum has two update channels. The Rapid Release cadence sends out major updates every six weeks and the Support Release sends out major updates every 42 weeks or so. Both options receive minor security updates between releases. The Support Release enables a few other capabilities for IT, including the ability to disable app updates and manage extensions.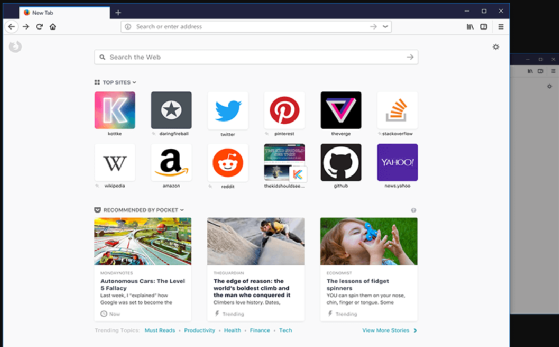 How Microsoft Edge and IE coexist
Microsoft Edge supplanted IE as the default browser with the release of Windows 10 and, in doing so, entered the web browser comparison. IE still holds a larger share of the market than Edge, but as Windows 10 adoption rises, this could change.
Edge is not compatible with any other versions of Windows, nor is it compatible with non-Windows OSes. It does support certain Chrome and Firefox add-ons, however.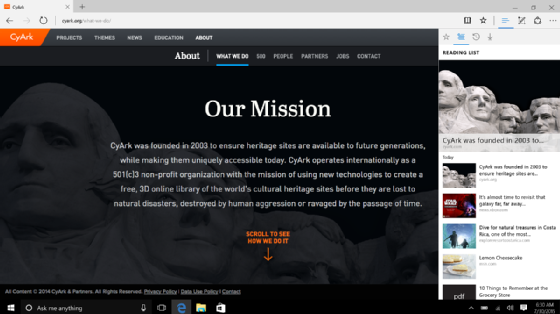 Many users still work with legacy apps and sites that require IE to function. Edge does not support sites or apps that use ActiveX controls, X-UA-Compatible headers, Browser Helper Objects and more. Microsoft has attempted to rectify this issue with Edge Enterprise Mode, which lets IT or users list specific sites and apps that should automatically open in IE 11. IT can also force the organization's intranet site to open in IE.
Edge's biggest advantage in the web browser comparison is that it is integrated into Windows 10, so IT pros can manage the browser using Group Policy directly. In addition, its close ties with Windows 10 allow IT pros to line up browser updates with the OS update cadence of their choice. Windows 10 integration also allows Edge to work with the Cortana digital assistant to improve the end-user experience.