Fotolia
Telehealth services bring care to patients -- no matter where they are
Ochsner Health System's telehealth services include an app that enables patients to video conference with a provider and perform physical exams at home with an examination kit.
How does a healthcare organization successfully deploy and use telehealth services? That starts with building patient and provider trust in virtual care. Part one of this two-part series looked at how the Ochsner Health System, Louisiana's largest nonprofit healthcare system, created that trust and built a successful telehealth program. Here, learn how the organization uses telehealth services to address patient and provider needs.
Ochsner spent years building out its telehealth services to make healthcare more accessible for patients in local communities and more efficient for providers.
Today, the Ochsner Health System provides an array of telehealth services from telepsychiatry services in emergency departments to a virtual visits app. Jennifer Humbert, director of Ochsner's CareConnect 360 telehealth network, said the telehealth team started by identifying pain points throughout the organization that telehealth tools could help solve before building out its telehealth services.
"One of the areas where we get to play a lot is in innovation with our clinical partners on how to bring telehealth services and telemedicine to our communities and to other health partners," said April Radford, vice president of Ochsner's telehealth network, at the American Telemedicine Association annual conference and expo.
Telehealth services in practice
Ochsner Health System identified psychiatry service availability as a major pain point in the state. In Louisiana, psychiatric patients can be held in emergency rooms for up to three days, which can take up a significant amount of space in the ER.
Emergency rooms in the state lacked the capability to treat psychiatric patients, and either held patients until they could be treated or discharged them to local psychiatric hospitals that often suffered from being too full to accept new patients.
Ryan Pattison, Ochsner's telehealth network manager, thought that making psychiatric telehealth services available in emergency rooms could help reduce patients' length of stay and create better patient flow between the ER and psychiatric hospitals.
By introducing telepsychiatry services, Ochsner Health System could bring psychiatrists into emergency rooms to evaluate patients and determine whether the patients could be discharged home or if they needed further treatment, Pattison said.
"We started telepsychiatry more from a social responsibility standpoint and not only put psychiatrists in these emergency rooms virtually, but also created a patient flow center that helped with the placement of these patients," Pattison said. "So not only did a psychiatrist evaluate these patients and allow them to get discharged home, but we also worked with all the psychiatric hospitals within the state to have proper placement."
We wanted to create this experience and create this trust between the patients and providers.

Jennifer HumbertDirector, Ochsner CareConnect 360
Making 24/7 telepsychiatry services available in emergency rooms across Louisiana resulted in reduced lengths of stay in the ER for psychiatric patients, Pattison said. In 2016, before the program started, patients spent an average of 56 hours in the emergency room. Now, patients spend an average of seven hours.
"We've been able to discharge patients home that did not need to go to a psychiatric hospital and opened up access for the correct type of patient to go to those hospitals," Pattison said. "When we go into an ER now, there aren't psych patients being held in rooms like there were three years ago."
Ochsner Health System also started a telestroke program about five years ago, bringing telestroke services into hospitals that didn't have the tools needed to help stroke patients.
Ochsner began placing telestroke carts in hospitals across the state that were bypassed by EMS because the hospitals had little to no capability to handle stroke patients; doing so helped 20 more hospitals treat stoke patients, and available to EMS, Pattison said.
"I took a map of the state and said, OK, where in this state do we have EMS bypass and let's start targeting those hospitals because those patients would have to travel hours and have absolutely no shot if they're having a stroke," Pattison said. "That's where we took our efforts and started putting telestroke carts."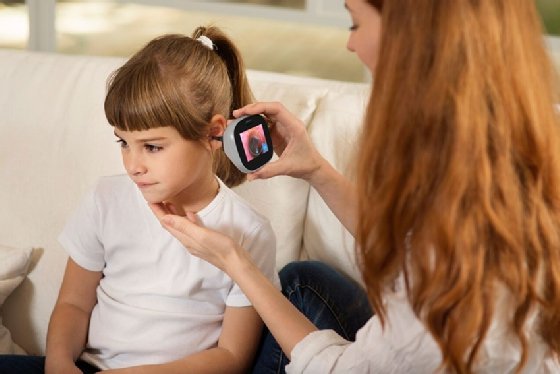 The Ochsner Anywhere Care app
Furthering its telehealth mission, Ochsner Health System developed the Ochsner Anywhere Care app in partnership with American Well, a vendor that provides telemedicine services to healthcare systems.
The app is accessible on mobile devices and is traditional in the sense that patients open the app, have a video visit with a doctor and pay a $54 fee for the visit. Yet Pattison said Ochsner Health System wanted to break out of traditionalism and decided to partner with TytoCare to create the Ochsner Anywhere Care health kit.
The kit enables patients to conduct an exam in their own home similar to what they'd experience in the doctor's office. The health kit includes tools for throat and ear exams, tools to listen to the heart and lungs, and tools to take temperatures. The kit is available for patients to purchase for $300 on the Ochsner or TytoCare websites or at any Ochsner pharmacy. Additionally, to promote buy-in from patients and providers alike, Ochsner is working to place the health kits into providers' offices.
"We wanted to create this experience and create this trust between the patients and providers and have patients feel comfortable that, 'Hey, this is the device my provider uses. My provider uses it in multiple spaces and I'm going to trust that it can also work in the home,'" Humbert, Ochsner's telehealth network director, said.
The app also offers behavioral health telehealth services and free prescription delivery service. Pattison said once a patient uses the Ochsner Anywhere Care app and selects an Ochsner pharmacy through the organization's partnership with Phox Health, the prescription will be delivered for free to the patient's home within two hours.
While more than 80 Ochsner Health System providers are available on the app to provide telehealth services, the app is also supplemented by American Well providers, making it accessible for patients in all 50 states.
Dig Deeper on Healthcare IT management and organization