Gajus - Fotolia
Telehealth visits could reach tipping point in 2020
Telehealth visits are poised to grow in popularity thanks to advances in mobile technology and better reimbursement models.
If patients are suffering from concussion symptoms, it wouldn't matter if they lived eight minutes or eight hours from the Children's Health Andrews Institute for Orthopaedics & Sports Medicine in Plano, Texas.
Scott Burkhart, a neuropsychologist at Children's Health Andrews, started a teleconcussion program at the children's hospital nearly a year ago. Burkhart can conduct a standard exam to assess head and eye movement of a patient just by using the phone's camera.
The teleconcussion program demonstrates just how far telehealth has come in recent years. That's thanks to a combination of factors including improved reimbursement models and better, more accessible mobile technology. Indeed, consumer devices like the Apple Watch and Fitbit are raising awareness about how devices can help collect health data, and new products specific to healthcare like TytoCare's examination kit are helping extend a health system's reach beyond the physical examination room.
Arielle Trzcinski, analyst at Forrester Research, believes telehealth visits will reach a tipping point this year due to this confluence of factors. She added "there's also a growing awareness and acceptance of virtual care being a viable alternative to going to the urgent care centers or going to the emergency room."
Forrester predicts providers will conduct millions of virtual visits this year.
Payment models improving for telehealth
One of the biggest drivers for the uptick in telehealth visits is reimbursement, Trzcinski said.
Last year, the Centers for Medicare & Medicaid Services (CMS) initiated a reimbursement program for telehealth services if certain parameters, such as a visit conducted via video, were met.
U.S. representatives have also introduced the National Telehealth Strategy and Data Advancement Act, legislation that will strive to improve coordination of federal funding for Telehealth services as well as provide assistance "to enable greater use of telehealth in health care delivery by individuals, health care providers, cities and states." The College of Healthcare Information Management Executives voiced support for the legislation.
That federal agencies and commercial payers are recognizing the value of telehealth visits is creating "one of the biggest catalysts" for change across the industry, Trzcinski said. Vendors are building new products, providers are launching their own in-house virtual care programs and health plans are offering additional telehealth benefits to their members.
Direct-to-consumer companies like CVS and Sam's Club as well as providers and health plans are also starting to focus on lowering the out-of-pocket costs for telehealth visits, which can sometimes be more expensive than a patient's copay to a primary care provider.
"Programs that are offering virtual care at the cost of a copay or less tend to do better because they're able to break down that barrier," Trzcinski said.
A higher price tag makes telehealth visits "almost feel like a luxury item," said Mike Baird, president of customer solutions for telehealth services provider American Well in Boston. As a result, patients don't naturally turn to virtual care, he said.
"As the payment model gets more streamlined and it becomes, effectively, the same as a regular primary care visit, you'll see telehealth continue to expand, and expand more rapidly than it is today," he said.
Enhanced tools to deliver telehealth services
Advances in consumer technology will also be a great enabler of telehealth moving forward, Trzcinski said.
Smartphone cameras give providers a chance to look at a patient's sore throat or red eyes and try to determine the root cause without the patient having to come into the office, according to Trzcinski. New tools like TytoCare's physical examination kit are taking telehealth visits to the next level by providing the tools for a more complete exam of the patient at home. Patients can even do mail-away lab tests for things like urinalysis, she said.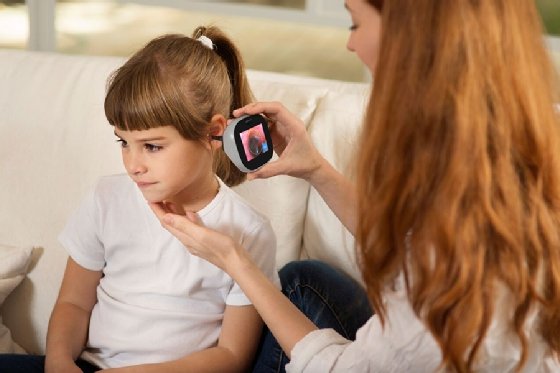 "Those tools have helped us be able to provide more accurate care and accurate diagnoses," she said.
Wearables will eventually play a bigger role in monitoring patient health and enabling preventative -- and even proactive -- care. The Apple Watch, for example, could alert providers when a patient's blood pressure is high or when there's an irregular heart rhythm. Data like this could prompt a health system to reach out to the patient and determine if an in-person or virtual visit needs to be scheduled.
As the payment model gets more streamlined and it becomes, effectively, the same as a regular primary care visit, you'll see telehealth continue to expand, and expand more rapidly than it is today.

Mike BairdPresident of customer solutions, American Well
"Virtual care will serve as a great resource when we have symptoms," Trzcinski said. "But I also see it as being a way of helping be more proactive and reaching out to patients as we gain more data and more understanding of patients outside of the exam room to be able to intervene earlier so we can hopefully prevent some of those poor outcomes we see."
Patients biggest drivers of telehealth
It takes 24 days on average for a patient to schedule a general wellness visit with a traditional healthcare system, Trzcinski said. Lack of access, along with wide-ranging costs of care, are pushing patients to look at alternative options for care.
Not only is a telehealth visit convenient, Trzcinski said it comes with an upfront price tag, unlike the services a patient might receive at a brick-and-mortar office.
"That increased out-of-pocket spend we continue to see for Americans year over year … they're becoming more interested in 'What is this care going to cost me?' before they go for a service," she said.
Ragan DuBose-Morris, telehealth education manager at the Medical University of South Carolina, said patients being able to access care when and where they need it helps improve the healthcare experience.
"The current pace of everyday life is such that patients need access to providers in new ways and providers need solutions to long-standing systemic problems that the combination of technology and human ingenuity can help to address," she said.
Dig Deeper on Healthcare IT systems and applications