Anatomage Cloud update supports one-click image viewing
The Anatomage Cloud platform updates reduce workload and enhance collaboration between medical professionals, according to the vendor; the basic cloud platform service is free.
Anatomage has updated its cloud platform to enable medical and dental professionals to send 3D images to colleagues for review to save time and simplify collaboration.
The Anatomage Cloud platform now supports sending of Digital Imaging and Communications in Medicine (DICOM) volumetric data and has a Food and Drug Administration-approved 3D DICOM web viewer that replaces outdated data transfer methods, like burning and mailing CDs, and removes the recipient's challenge of understanding file type and software compatibility.
Anatomage Cloud enables a more efficient workflow with its one-click review, supporting the following:
automatic 3D volume preparation after uploading DICOM data;
fast and secure delivery to colleagues for immediate collaboration; and
one-click image review, requiring no additional software installation.
The 3D images are viewable on any computer with the Anatomage Cloud web viewer, which provides a suite of radiological tools. According to the vendor, medical professionals have been utilizing 3D medical images for treatment planning for years but have struggled with collaboration and time to diagnose because previous methods typically required two separate platforms to transfer and view data.
Lify is another vendor that provides a similar platform; Lify enables users to upload images, access remote studies and share them via email with colleagues. Lify integrates third-party viewers with its imaging platform to display and analyze images for a customizable experience.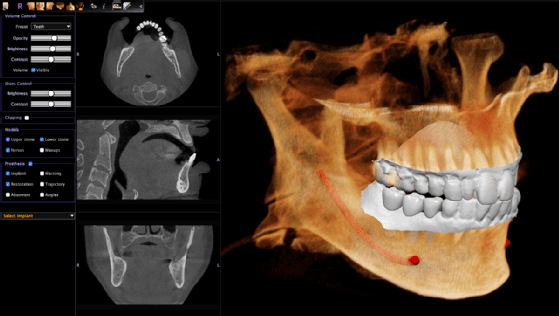 Anatomage Cloud is HIPAA-compliant and uses data encryption security protocols. The platform also features discussion messaging to further support collaboration.
As DICOM data is the open standard format for imaging types such as computerized tomography, cone beam computerized tomography, MRI and ultrasound, Anatomage Cloud is nearly universal for use across medical fields. The platform also supports file types such as STL, PDF and JPEG. The basic cloud service is free for medical professionals.
Dig Deeper on Healthcare IT systems and applications