Share this item with your network:
Strategic insight for health IT leaders

Ronald Hudson - Fotolia
In the medical imaging market, AI drives investment dollars
Investors in medical imaging technology leaned toward software that improves AI-related radiology and associated workflows, as evidenced by detailed research.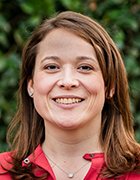 By
To find out the types of diagnostic imaging software companies that have been gaining favor and see what medical imaging market trends the data revealed, I investigated strategic acquisitions in medical imaging as well as areas attracting investments.
With nine acquisitions and close to a quarter-billion dollars in investments, the 16 months from March 2017 through June 2018 were busy for the medical imaging space. My research also revealed the following:
AI-enabled medical image analysis emerged as the big winner, with nine companies raising a combined $130 million in investments.
With $52 million spread among three investments, other emerging technologies were silver medalists.
Next up was a single $16-million investment and two additional acquisitions in image post-processing without the use of AI as well as a single $30-million investment in workflow tools -- a category that also saw two acquisitions.
Imaging for clinical trials was also noteworthy, with two vendors acquired by strategic buyers.
Finally, there were companies that don't necessarily fit into any of the above categories: Two investments received a combined $13 million in funding, and three other companies were acquired.
Improved radiologist workflow capabilities
Since radiologists clearly offer an expensive and limited resource, improving their efficacy and efficiency has been a key goal for the last few years.
During the 16-month period I researched, investments and acquisitions in the imaging space overwhelmingly focused on improving post-processing and workflow for radiologists using traditional and AI-enabled methods; 15 of the 25 transactions fall into this category. Simply, this trend speaks to improving radiologist diagnostic capability and speed with enhanced and, in some cases, intelligent post-processing capabilities and workflow. Since radiologists clearly offer an expensive and limited resource, improving their efficacy and efficiency has been a key goal for the last few years -- although for medical imaging market transactions in this category, 60% was higher than I expected.
AI-enabled medical image analysis
Imaging is a key area in which AI has the potential for significant near- to mid-term impact, so I anticipated that investors would seek out related opportunities, which we've obviously seen in this data. The nine companies that received investments -- AIDoc Medical, Zebra Medical Vision, Ultromics, Bay Labs, Imagen, VoxelCloud, Brainomix, Huiyi Hui Ying and 12 Sigma Technologies -- have all embraced AI to assist in identifying abnormalities and assorted other clinical findings in medical images.
They have various foci and levels of capability in single versus multiple clinical areas, single versus multimodality and differing emphasis on radiologist workflow. For example, Ultromics focuses on improving cardiovascular disease diagnostics specifically using echocardiograms, while Zebra Medical's capabilities include liver, lung, cardiovascular and bone disease. In addition to its diagnostic capabilities, AIDoc Medical provides radiologist workflow enhancement by previewing the clinical data for the radiologist that's most relevant for interpretation.
All that said, we likely have a few more years before AI-enhanced imaging tools become mainstream. KLAS Research published a report in February 2018 called "Artificial Intelligence in Imaging 2018: Early Adopters Speak Out." In the report, KLAS spoke with 81 healthcare organizations -- primarily large, integrated delivery networks -- about each organization's early use of and plans for AI in imaging. Perhaps not surprising to many industry observers, 53% of respondents had no current plans to use AI in imaging, and only 17% of respondents were live or piloting AI. Of the 30% of respondents that were planning to use AI, only 21% expected to go live in less than a year, while 41% had go-live plans for the next year or two and 15% expected adoption to take five-plus years.
Emerging technologies
Venture investors interested in diagnostic imaging typically look for emerging technologies, and while they accounted for only 12% of the medical imaging market transactions, the three emerging tech companies funded within the period I researched all use imaging technologies in new and creative ways:
Analytics 4 Life wants to enhance cardiac imaging and the assessment of coronary artery diseases. The company takes intrinsic signals emitted by the heart and, with AI, measures and mathematically models those signals using phase space tomography -- a field of math and physics that models dynamic systems and allows the company's imaging process to be completed without radiation, contrast agents or cardiac stress.
Ortho Kinematics created a new diagnostic tool for the assessment of spinal instability and alignment, which was historically measured by hand from static x-rays. The tool, called Vertebral Motion Analysis (VMA), uses fluoroscopic imaging during controlled patient movement -- while VMA devices assist patients through the motion of a spine bend -- combined with additional image processing and motion analysis. With this new technology, Ortho Kinematics claims the ability to increase sensitivity in detecting lumbar radiographic instability by 500%.
An interactive virtual reality solution, EchoPixel uses existing DICOM image data to allow clinicians to create and interact with life-size holographic objects of patient anatomy for diagnostics, surgical planning and interventional radiology.
Investments aim at interoperability, value-based care
Rounding out our activity, two strategic buyers -- Konica Minolta through its acquisition of Invicro and ERT Clinical with its acquisition of Cleveland Clinic's Biomedical Imaging and Analysis Center -- acquired clinical trial imaging capabilities. These acquisitions offer a clear reminder of the increasing importance of imaging in drug discovery.
In addition, LifeImage, a medical information network connecting other healthcare networks, providers and patients to imaging records, raised an additional $6.5 million last April; the growing emphasis on industry interoperability makes this transaction stand out. Value-based healthcare marches on, if at a slower-than-hoped-for pace, and Philips' acquisition of Analytics Informatics and its performance improvement solution in November 2017 highlights the continued emphasis on quality and performance.
AI was the star of the medical imaging market in my research, with workflow and post-processing remaining key overarching topics. There was some highlighting of innovative technologies and a reminder about the importance of imaging for clinical trials, along with brief cues about interoperability and the need for quality and performance. All in all, a year of robust transactions in the medical imaging market.
Dig Deeper on Healthcare IT systems and applications