Evaluate
Weigh the pros and cons of technologies, products and projects you are considering.
Future of telemedicine is changing, thanks to emerging technologies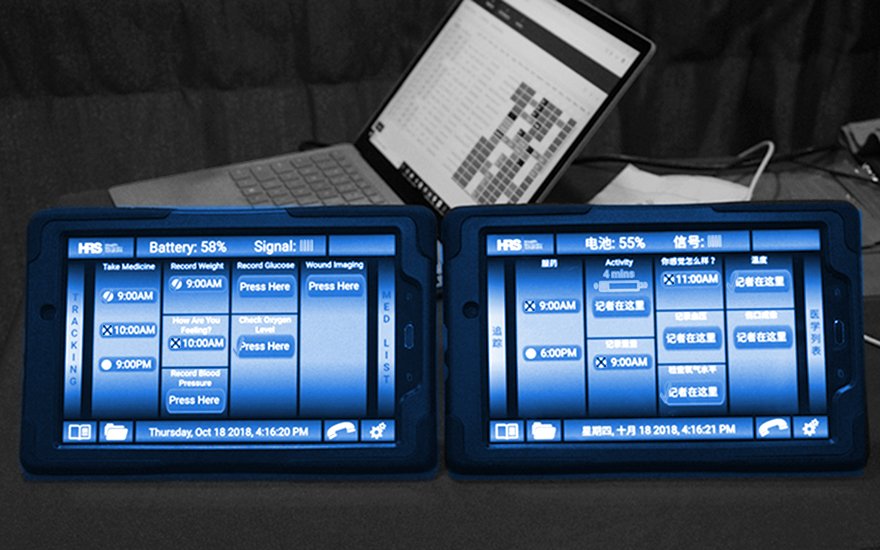 Source:
Yumeng Ren/TechTarget
Visual Editor:
Yumeng Ren
A remote patient monitoring system can be more useful if it allows different telecommunication networks to integrate together.
That's the premise MetTel took when it partnered with Health Recovery Solutions and provided telecom connectivity for its remote patient management application. It allows providers to connect with their patients via a take-home tablet and care for chronic diseases after they leave the hospital. The software in the tablet can help patients manage their medications and assess risks by prompting them to complete surveys about their current symptoms, with 18 different diseases represented in the questions.
"We have nine different vital sensors or monitors to try to collect information on how they are doing," said Jake Levy, director of health IT at MetTel. And all of the data gets collected through MetTel's single SIM technology, which roams to find stronger telecom signals and ensures the stable connections among home medical devices, the remote patient monitoring tablet and the clinician portal. The IoT single SIM connects with over 650 carriers globally to make it work.
Having a fast gateway in place, all of the health data from the patient goes in real time to the EHR; from there, patient data is shared on a cloud-based population health dashboard. The dashboard shown on the provider's screen keeps track of different vital signs and measurements: blood pressure, glucose level, medication management, pulse, body temperature and weight. The patient's record highlights in red if there is a risk after analysis and risk assessment. Patients can also take images of their wounds, which will be uploaded to the clinical navigator and moved up into the EHR in high resolution.
"This is really just about managing risk. I can do a quick overview of the patient at high risk on the dashboard," Levy said. "If a clinician needs to contact a patient, he can type in messages through the portal and it will immediately go out."
In addition to the connectivity within the remote patient monitoring system, the application also focuses on better patient engagement and easier communications between providers and patients with different demographic backgrounds. The patient platform uses a multilanguage interface. "Communication is really important in remote patient monitoring, not just connectivity, but actual languages," Levy said. "We can deploy the system into 19 different languages, [including] Japanese, German, French, Hindi [and] Russian."
As to the possible challenges in installing the remote patient monitoring system, one thing providers should take into consideration is using the native APIs to pull data from Epic, Cerner and some of the largest EHRs in the country MetTel partners with, according to Levy.
View All Photo Stories