Evaluate
Weigh the pros and cons of technologies, products and projects you are considering.
Future of telemedicine is changing, thanks to emerging technologies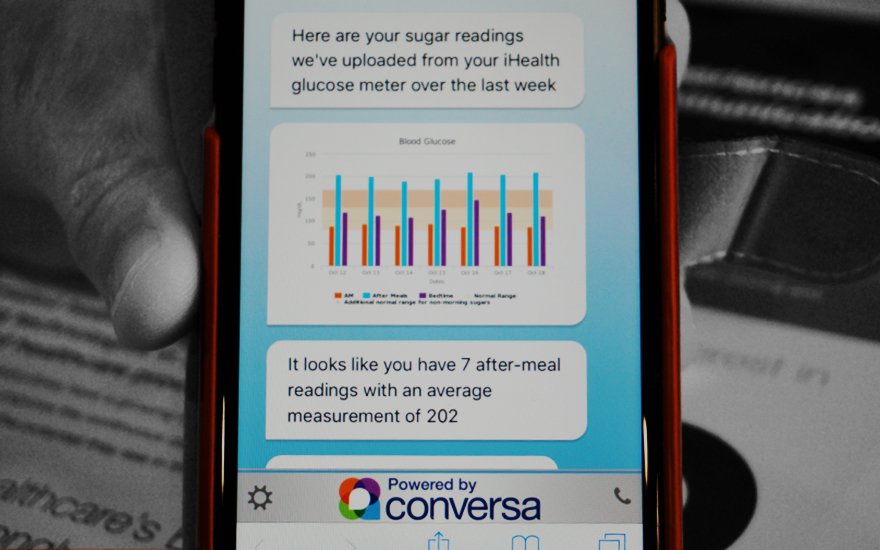 Source:
Yumeng Ren/TechTarget
Visual Editor:
Yumeng Ren
It's a common, sometimes inefficient scenario: Physicians make numerous phone calls to follow up with patients between their visits to the hospital or medical office. However, help may be on the way from a healthcare chatbot.
Among the vendors exploring this area is Conversa Health, which provides a virtual platform for care teams to automate part of their workflow and use a chatbot to start a personalized consulting session with the patient. For ease of use, providers generally send out a notification to patients via email or text message two days before their next office visit. After patients click on the link in the notification, a simulated consulting session starts with the healthcare chatbot. The chatbot can use data collected from patient health records to generate a chart or graph for the purpose of patient education, which is traditionally a clinician's duty.
Using chatbot technology, care teams can focus on high-risk patients who need care the most, said Chris Edwards, chief marketing and experience officer at Conversa Health.
The healthcare chatbot conversation usually lasts one or two minutes. The patient's answers and health data update in real time to a clinician's dashboard, which is connected with the health information exchanges or EHRs, depending on what information system the provider uses.
To deploy the automated conversation platform and get data uploaded through the clinical portal, providers need to set the thresholds for difference pathologies and mark the risk degrees in red, yellow or green. When a clinical issue with the patient comes up during the conversation -- for example, high blood pressure -- a flag appears on the clinical dashboard and an alert is sent to the care team. Providers can then contact the patient directly.
"It allows the care teams and providers [to focus] on the patients who need the care the most. So the insightful data is delivered to the care team and lets them better manage their workflow," Edwards said.
Northwell Health, which is a 23-hospital health system in New York state, uses Conversa Health's technology to offer Northwell Health Chats to manage population health.
View All Photo Stories