Insight on building and supporting cloud apps

everythingpossible - Fotolia
Cloud applications demand a new IT operations strategy
Business and software development trends are putting more pressure on IT operations staff and changing the way teams deploy applications.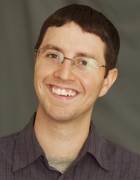 By
Nick Martin,

Senior Director of Content Strategy and Member Engagement
As organizations dramatically change the way they approach software development and delivery, they must also undergo...
Continue Reading This Article
Enjoy this article as well as all of our content, including E-Guides, news, tips and more.
a shift in IT operations strategy. Customer demand and business competition are spurring companies to move faster, applying new pressure to developers and IT operations staff. While the phrase itself is nebulous, some analysts and business leaders call this growing trend digital transformation.
To keep up, IT teams now work more collaboratively with development teams, with many embracing DevOps culture shifts. They also adopt new infrastructure delivery methods that allow them to quickly deploy and scale workloads in the cloud.
These trends leave teams with a lot of decisions to make as part of a new IT operations strategy. For example, should you deploy your new application on premises or in the cloud? In some cases, the decision is obvious, but it's important not to force an app onto a platform on which it doesn't belong, said Edwin Yuen, an analyst at Enterprise Strategy Group.
"Companies are recognizing it's not an either-or model. It's both. You just have to select what's right for you and your app," Yuen said. "Do things run better locally? Or do you have customers around the world, where cloud can help deliver locality?"
The maturation of cloud services gives IT teams more options. Yet the availability of these options has also raised developer and business leader expectations. In the end, the IT operations team's goal should be to deliver, manage and support infrastructure -- regardless of where it's physically located, Yuen said.
"Companies want to focus on developing the application, not focus on where they'll deploy it," Yuen said.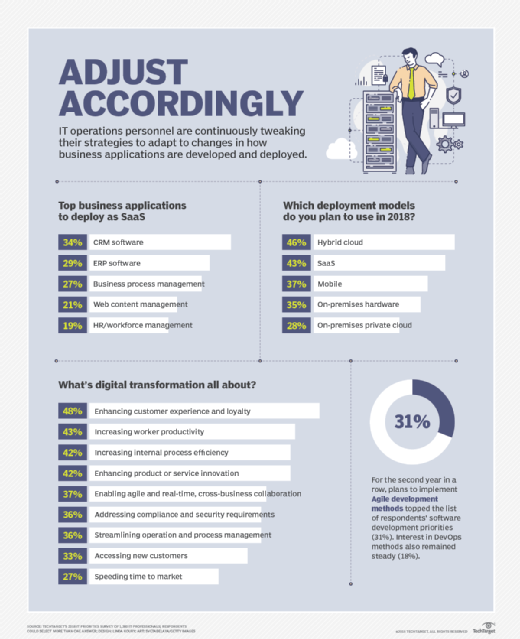 TechTarget's 2018 IT Priorities Survey asked more than 1,300 IT professionals how their teams planned to respond to these evolving trends. The above graphic provides insights into how some companies perceive these changes and how they might plan to adjust their IT operations strategy.
Dig Deeper on Systems automation and orchestration