Getty Images
Geek gifts 2021: Home office edition
Remote work seems to be here to stay for many IT pros, and shoppers for geek gifts this year have plenty of home office gadgetry and creature comforts from which to choose.
Black Friday and Cyber Monday have passed, but if you're still scrambling to find the perfect holiday gift for the geek on your list this year, we're here to help.
Our annual geek gifts list reflects not only the latest trends in gadgetry, but also in life itself. Last year's list was all about making things more comfortable in quarantine. This year, as COVID-19 lingers and it seems remote work will remain permanent for many in the tech industry, geeks may see an opportunity for a home office upgrade.
For any geek worth his or her salt, the home office starts with a computer -- preferably a laptop, and preferably a MacBook. This year's 16-inch MacBook Pro with Apple's M1 chip drew rave reviews from more than one of our geek advisors when we hit them up for gift ideas.
"First of all," said one, settling in to regale us about the M1 MacBook's excellence, "it's the first large-screen MacBook Pro in a decade, and many consider it a return to form of being a powerful developer machine, rather than a slightly upscale MacBook Air -- [with] a new fancy, very powerful chip that is power-efficient, so hopefully doesn't run as hot as the old legendary 17-inch MacBook Pro from a decade ago. So, for many, it promises to be the best MacBook Pro there has ever been."
High praise, indeed.
Of course, if the 16-inch M1 MacBook Pro's $2,499-and-up price tag is outside your gift budget -- or, just as likely, your geek has already acquired this machine -- consider accessories such as an Anker USB-C Hub adapter, recommended by another of our geek sources.
"As a geek who likes to host guests, it's been great having a station in our living room for visitors to charge phones with various plugs and wireless charger options," he said.
Another geek gifts expert cited multiple external accessories compatible with virtually any machine, such as a curved widescreen monitor or an ergonomic mechanical keyboard.
Home office improvements are definitely top of mind as we continue into year 3,000 of this pandemic and as I have shifted to 'remote forever' working.

Geek expert
"Home office improvements are definitely top of mind as we continue into year 3,000 of this pandemic, and as I have shifted to 'remote forever' working," she said.
If you're still searching for Macolyte gift ideas, the Apple Insider blog has suggestions for M1 models, from a faux leather laptop sleeve to a magnetic privacy screen.
With remote work inevitably comes videoconferencing, whether for meetings or virtual conference presentations. One of our resident AV geeks recommended a few home office video accessories that are high-quality but won't break the bank, including an HD webcam, recording microphone and a ring light -- many are available on the market.
"In general, ring lights are very helpful for Zoom calls and lighting," this webcam expert said.
For the geek who truly has everything imaginable with a microchip inside, a fancy office chair or glass chair mat might be just the thing. And who doesn't love laptop stickers as a stocking stuffer?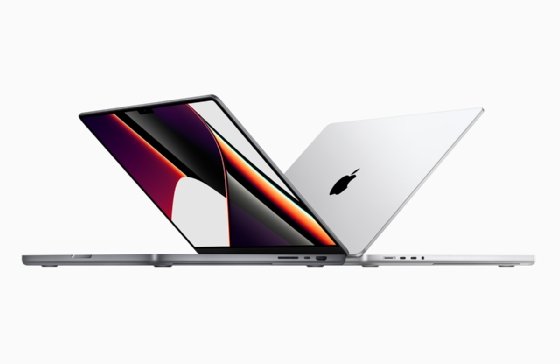 Go fly a drone: getting away from work, at home
With remote work comes a difficult adjustment to a new kind of work-life balance, or lack thereof. Our geek gifts advisors had suggestions for items that will help take your mind off work, or simply provide healthy sustenance while on the clock.
"Having a new love of growing our own food, I've been interested in indoor growing options to get through the winter," one of our geeks told us. "The AeroGarden is definitely high up on my list this year."
As geeks spend more time at home, those homes increasingly become tech-ified, which creates opportunities for gift-giving.
"I would love to get my hands on some Bluetooth trackers like Tiles or AirTags. Of course, I don't lose things [cough], but you know, for my wife and kids," said one geek we know. "And, of course, a subscription to Disney+ so I can watch Hamilton for the seventh time. ... Also, is one more Philips Hue lightbulb too many?"
Another of our geek acquaintances has become obsessed with home organization.
"Akrobins. Plastic bins. Super expensive. I don't know why, but I love them. Spent all my money on bins," he wrote. We are somewhat concerned for this geek's well-being but thought his suggestion worth passing along, nonetheless.
Communing with nature and home automation converge for one of our geeks in lawn care using an OtO lawn treatment and sprinkler system.
"It allows me to care for my lawn without having to do a sprinkler system," he said.
For outdoor R&R, drones are also a popular toy among geeks. Many will already have one, but for those with a generous gift budget, the latest and greatest drone our geeks recommended is the DJI Mavic 3. However, given that the Mavic 3's price rivals that of the M1 MacBook, the next-most-recent model, the Mavic Air 2, might be more your speed. Amazon also has a wealth of drone accessory kits available.
Ultimately, after nearly two years of pandemic disruption in everyone's life, some of our geeks have a renewed perspective on the things money can't buy -- but haven't lost their penchant for sarcasm, either.
"What about a paid vacation -- or should that be staycation -- in the COVID-free Metaverse?" one of our geek friends responded to our request for geek gift ideas. "Or robots that can procrastinate for us, putting off the completion of tasks more efficiently than we can."
The quips kept coming.
"A lottery ticket for a contest that offers a space flight as a grand prize," he added. "VIP seating at the tech conferences of your choice throughout 2022."
Sigh. But ... we get it.
Beth Pariseau, senior news writer at TechTarget, is an award-winning veteran of IT journalism. She can be reached at [email protected] or on Twitter @PariseauTT.