Evaluate
Weigh the pros and cons of technologies, products and projects you are considering.
Jobs in networking: Enterprises vs. service providers
It may not be the first question on your mind when evaluating job opportunities, but network engineers who have worked on both sides say there are distinct differences.
It started off like any other evening for David Xiong during his swing shift as a help desk technician.
The glass wall near his desk at Securus Technologies in Dallas provided a perfect view into the data center -- and to his disappointment, that was the only view he had been able to get. As someone at the bottom of the food chain, Xiong knew his key fob wouldn't grant him access inside. And so, like he did almost every day, Xiong stared through the glass wall -- his nose practically up against the glass -- watching the network and systems engineers at work.
Normally, nobody really noticed him doing that. But that night nearly 15 years ago, something happened. An engineer on the other side of the glass, who also worked the after-hours shift, waved him over. Xiong looked around. It took a moment to sink in that the engineer was inviting him to come in. So began a mentorship that would span several years and teach Xiong about applications, servers, networks, storage, and email systems. He went on to take jobs in networking in Northern California, first as a network systems analyst for a local government agency, and later as a network administrator for a regional healthcare organization.
Now, he's the vice president of technology services at JIT Outsource, a managed services provider in Clovis, Calif., whose clients are small and medium-sized businesses. The breadth of experience he gained in the enterprise helped ease the transition to working for a service provider, but Xiong acknowledges he still experienced a bit of a culture shock.
"This is my first time working for a service provider, and I remember when I started, one of my engineers here asked me, 'You're so used to supporting huge, major networks. Why would you come and support small networks now?'" Xiong recalls.
"I said, 'Supporting one large network is so much different from supporting 80 medium and small networks,' " he continues. "Every single day, something is wrong with some network -- and you have 80 of them to support. Sometimes, it's a very stressful, hectic day. But the truth is, when I go home and think about things, I thrive off of it. I actually like it."
The move from service provider to enterprise, or vice versa, is a jump many networking professionals eventually make. And while most don't deliberately decide to take jobs in networking at one or the other, those who have done both say there are some stark differences to keep in mind if you're considering making a move in either direction.
In terms of technology, knowing the fundamentals of networking is essential in either industry. The differences begin to emerge in the levels of specialization required, the types of technology you're most likely to get your hands on and what you can expect on the job.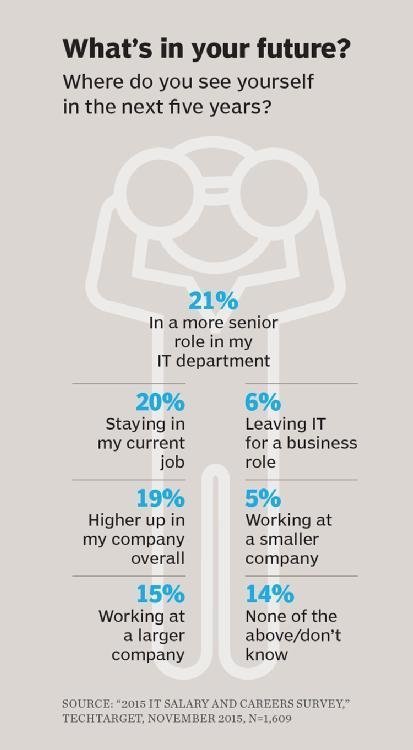 Jess Probasco recently left his job as a senior network engineer at American Public Media (APM), a public radio producer in St. Paul, Minn., to work as a data center network engineer at a Fortune 50 enterprise. In the past, he has worked for managed service providers (MSPs) and has done consulting on the side for much of his career. He also sees several differences between jobs in networking at an enterprise versus a service provider.
"If you like to learn fast and you like change, then the provider side is definitely a place to jump into and get a lot of experience," Probasco says. "From the other side of it, it's also nice to have stability and to go to the same workplace every day. It depends on your personality."
Breadth vs. depth
The term service provider is a bit broad, encompassing everything from carriers to MSPs to consultancies to cloud providers. But networking professionals who have worked at them say they have one thing in common: a far greater focus on specialization than you would find at an enterprise.
After completing her service in the U.S. Army as a node center section sergeant, Ha Lam headed home to Arkansas, where she took a job as a network analyst with Windstream Communications, an Internet service provider (ISP) headquartered in Little Rock. Networking fascinated her -- the fact that it took mere seconds to send an email to the other side of the world was mind-blowing. Working in Windstream's enterprise services division, she was trained to specialize in monitoring and troubleshooting wide area network technologies like MPLS, Metro Ethernet and BGP routing.
Do you need experience at both?
No one would argue that having a diverse set of job experiences can enhance your career, but is it truly necessary to have enterprise and service provider gigs on your résumé? Several networking professionals say yes.
"If someone was a solutions architect and didn't understand the customer side of it, that can be frustrating -- I mean, you almost have to understand it," says Cedric Caldwell, a solutions architect at Adapture, an IT services provider and consultancy in Atlanta.
"If you don't, you'll learn pretty quickly that you just can't go into an IT shop, expect to make a change in the middle of lunchtime, and assume that's OK," he adds. "That's considered a 'résumé-producing event' if it's not authorized."
Darien Hirotsu, an SDN engineer at SDN Essentials, which provides training and consulting services, agrees that understanding both perspectives is a big plus.
"More and more large enterprises view themselves are service providers. Anyone who consumes an application -- they're viewing them almost as subscribers," Hirotsu says. "For sure, I think getting the breadth of having both in your background is hugely useful."
Lam liked her job at Windstream, but after six years, the chilly winters in Arkansas, where temperatures could drop to the mid-30s, wore down on her. She needed a change -- and sunny Southern California beckoned. But before she started hunting for jobs in networking there, she took some time off to broaden her skills. There were more opportunities in that area for network engineers at enterprises than at service providers, and Lam wanted to be prepared.
"I knew that coming from an ISP, I was not well rounded enough for an enterprise," says Lam, who used her G.I. Bill benefits to pay for Cisco and Juniper certifications, and she subscribed to CBT Nuggets' online training programs. She landed a job earlier this year as a network engineer at Westfield, a Los Angeles-based company that manages over 30 retail shopping centers throughout the United States and the U.K.
Now she's excited to apply her more holistic understanding of how the network interacts with other data center technologies as Westfield prepares to deploy Cisco's Application Centric Infrastructure architecture.
"Working for an enterprise, you should be a jack of all trades. You don't just need to know about switching and routing, but you also need to know about servers, security, voice and the data center, because you're responsible for all that," Lam says. "With an ISP, it's almost like tunnel vision. You're going to work in a specific area."
American Public Media's Probasco has had similar experience working for enterprises and service providers, the former requiring a far greater breadth of knowledge beyond networking.
"In the service provider world, you definitely have a lot more focus on one area. You'll have expertise in a smaller realm, but you do a lot more repetitively. It's why companies call in service providers, because they have people who do this all day long," he says. "At places like APM, you have to know a little bit about everything."
Toy story
If there's one idea that comes up repeatedly about the differences in work environments, it's this: Service providers let you play with the fun toys.
"Because you're dealing with so many networks, you get to really play with all the newest things all the time," Xiong says. "I say to my guys, 'You'll learn more in five years working for a service provider than working for an enterprise for 10 years.' It's just because you're exposed to so many more types of equipment, software and technology."
Working for an enterprise, you should be a jack of all trades. You don't just need to know about switching and routing, but you also need to know about servers, security, voice, and the data center.

Ha LamNetwork engineer, Westfield
Cedric Caldwell, a solutions architect who focuses on networking and security at Adapture, an IT services provider and consultancy in Atlanta, also enjoys the ability "to play with or have access to more of the newer technology." Prior to Adapture, Caldwell worked as a network manager in the Department of Defense's Forensic Science Center.
"I like the flexibility of working on or working with different customers at any given time," Caldwell says. "I may work with one company that's dealing with Cisco one day, and the next day I'm working with someone who's running Brocade. You get to keep your skills sharp."
In an enterprise, on the other hand, your access to new technologies is constrained by budgets and approval processes, Probasco says.
"On the provider side, chances are that someone somewhere is going to want to try [a new product]," Probasco explains. "So you're always going to get a chance to be hands-on with the latest and greatest technology. That was a bigger factor that drew me to it. It was getting to play with all these new -- what I consider -- toys."
The thrills of working at a service provider sometimes come at a price: a far more hectic pace and lifestyle. Travel is common, fire drills are the norm, and you run from project to project.
"I don't get flustered easily, so it's kind of a unique challenge every time when you're in that provider space," Probasco says. "So if you're the type of person who can't handle that and likes consistency, then the enterprise would be more your route."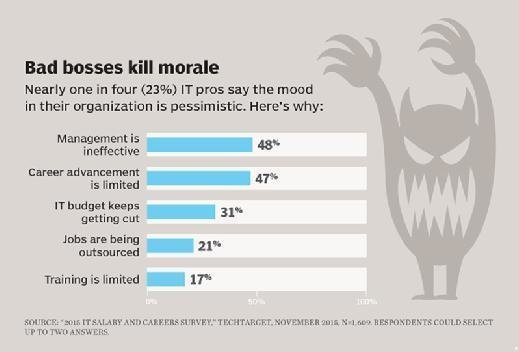 That dynamic is more common jobs in networking among smaller service providers, however. While she was working at Windstream, Lam found herself parked behind a desk most days.
"I'd hardly ever racked and stacked anything," Lam says. "So if you like to get your hands dirty, definitely go for an enterprise. Because at an ISP, I worked behind a desk and did everything remotely. If I needed somebody on site, I would dispatch a tech."
Know your audience
Enterprise network engineers require a skill set that isn't so present within larger service providers: taking end users into account as part of the workflow.
"I've never thought of it as customer service, but it is. You're servicing your operations, shipping and manufacturing teams, or you're servicing doctors, nurses and patients," says Ted Turner, a senior network engineer at Intuit, a software company based in Palo Alto, Calif., best known for its personal finance applications Quicken and TurboTax. Before coming to Intuit, which he views as a service provider, Turner had worked at organizations such as Cedars-Sinai Medical Center as a senior network architect and at several IT service providers, including Perot Systems, where he was a senior network designer.
These days, Turner interacts mostly with Intuit's developers to make sure the network is properly supporting their products.
I may work with one company that's dealing with Cisco one day, versus the next day I'm working with someone who's running Brocade. You get to keep your skills sharp.

Cedric CaldwellSolutions architect, Adapture
"At Intuit, I don't get to see the customers," Turner explains. "I get to see some packet loads and what things are looking like, and I know it's running well, but I don't necessarily know what the product looks like on the iPhone or the computer. In the enterprise, I would."
That doesn't mean, however, that working for a service provider always isolates you, notes Xiong. When working with clients as an MSP or consultant, understanding the business operations is just as important as understanding the technology.
"If I'm supporting a client that is in the automotive industry and another one is a law firm, I have to learn their business processes. What do they do for a living? How do they make their income? What's most important to them in a network?" Xiong says. "What's important to a lawyer's network may not necessarily be the same for the automotive industry."
Service providers also tend to be a little more strategic in their decision-making, especially when it comes to network infrastructure, says Darien Hirotsu, an SDN engineer at SDN Essentials, a company based in Newark, Del., that provides training and consulting services around software-defined networking.
"For a service provider, the network is the business," says Hirotsu, who started out as an engineer at Lockheed Martin and then moved into the service provider realm. "Whereas at an enterprise, obviously the network has to function, but at the same time, the enterprise has a little bit less emphasis on that strategic side because it's not like a user is paying to use their desktop."
There are still opportunities, though, for network engineers to apply that approach to the enterprise, he points out.
"In an enterprise, you might focus on things like automation and driving down operational costs, which could lead you to playing with new tools like Puppet or Chef and seeing how those integrate with the network," Hirotsu says. "If you're willing to adopt that mindset of being strategic in an enterprise role, you can do that on your own as well."
Next Steps
Everything you need to know about becoming a network architect
Which SDN programming languages should you learn?
Network engineers may not need to become developers, after all
This was last published in
May 2016
Dig Deeper on Networking careers and certifications