Share this item with your network:
Building the infrastructure for the changing face of IT

Fotolia
Wireless networking technology helps craft IT modernization
A long-term care business looks to wireless network technology and Active Directory to kick off its IT modernization plan and business growth.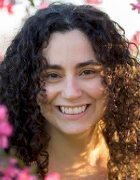 By
Healthcare systems have undergone a transformation in the last decade, making greater strides to bring specialized care to patients who find themselves in hospitals or long-term facilities. That's part of the reason Schlegel Villages, with locations across Ont., Canada, refers to its long-term care and residential homes as neighborhoods or communities.
Schlegel, with 4,800 employees across 19 communities, is also going through a technology transformation as it updates its wireless network technology to accommodate an electronic health record (EHR) implementation and more mobile devices at the point of care. This IT modernization plan includes 1,600 access points from Aruba Networks, a Hewlett Packard Enterprise company, and about 70 HPE switches so medical staff, residents and visitors will have Wi-Fi access at the communities from the moment they park their cars.
The deployment is expected to be complete in mid-2018. When it's finished, all the healthcare teams throughout Schlegel will be able to use iPads and other Apple devices to remotely access medical records, and update and share information in real time.
In addition, this IT modernization includes a migration to Microsoft Active Directory so IT can streamline authentication and management of user data. Both projects point to Schlegel's desire to create a modern, flexible and scalable infrastructure, according to Chris Carde, director of IT at Schlegel. We talked with Carde about what those projects mean for Schelegel's busy IT department, and whether these technology upgrades are creating a cultural shift throughout the entire organization.
When he isn't thinking about wireless network technology, Active Directory and iPad integration, Carde can be found writing epic fantasy or enthusiastically sharing his more geeky side with his three young daughters, all of whom are now Star Wars fans who have been integrated into the ways of the Force.
Editor's note: This interview has been edited for clarity and length.
What will the new wireless network technology help Schlegel accomplish?
Chris Carde: We wanted to install our point-of-care infrastructure, PointClickCare, a cloud-based EHR [software and service]. The first thing we needed to do was upgrade the internet connections, so we changed all our fiber to the buildings to a dedicated fiber and then installed a higher density of robust Wi-Fi access points. That's about 97% complete.
PointClickCare has an application called Skin and Wound. If a resident is injured, healthcare staff can use tablets to take photos of the wound, upload them and see the healing process. In addition, with Wi-Fi and the iPads, medical teams are more mobile. Before, they would take notes, write them on a chart, and then they'd have to go back to the nurses' station to enter them into the system. Now they can interact more with residents because of the tablets. They can enter data from the bedside.
Our next project will be to integrate Active Directory with the wireless network, so people can authenticate the Wi-Fi using their Active Directory connections.
What will Active Directory do?
Carde: Our current system is running Novell GroupWise and Novell eDirectory, and it's outdated. We are in the process of decommissioning that and migrating to Microsoft Active Directory.
With Novell, in order to push out specific features to all the end users, you have to install another product to enable that to happen. Microsoft's Group Policy is automatically part of Active Directory. So that's a huge piece where you don't have to fully reinstall. It's a faster process.
Microsoft is more organized and has more hierarchical structure. The Active Directory implementation is going to help our IT modernization because it'll be a cleaner interface. Just imagine one folder with 1,000 files in there. What I'm trying to do is break it down to folders that are all self-explanatory -- there will be a security group folder, a distribution group folder and a user group folder, for example.
We recently completed the Active Directory implementation at our first community. Some people were a little nervous at first because it's change. But now they're starting to see some of the powerful tools that are coming with this entire flip. So I can already see that they are getting excited that it should make their lives easier.
What made you want to take on the IT modernization projects at Schlegel?
Carde: It was a challenge, really. I've been here almost two years, and it was more of a leadership role, which I hadn't done before. The fact that they wanted to move from Novell is exciting because very rarely do you go to an organization that doesn't have Active Directory, and you get to build it from the ground up. I get to design it completely, do it the way I've always thought it should be built. So that, to me, is still the exciting piece.
Even when I've worked for companies that have Active Directory, it worked fine. But organizationally, how it was designed was still kind of chaotic. There was really no rhyme or reason why they built certain things. So now I have the chance to actually build it and think it through properly. Whether it's right, I'm not sure. I'll find out in six months.
Is Schlegel going through a cultural shift as a result of these efforts?
Carde: It is a small IT department; we only have two full-time employees and two contractors. We have 800 users, and we just have so much work on the go. A cultural shift is definitely starting.
A lot of times here we wait for something to break and then we fix it. My thinking is, why don't we just put the proper equipment in, and then we don't have to worry about it breaking? It's a reactive environment, but I'm trying to change the culture to be more proactive.
The company has seen that with the growth that's coming, there will be a lot of money lost if nothing is working right. If all these projects start to pan out, then the leadership will be happy. And if it's saving them money, it makes them even happier.
What advice would you give people just entering the networking field these days?
Carde: If someone wants to give you a task, take it. There are so many different pieces of IT, and the more you know, the more experience you have in a lot of aspects, the better chance you'll have of moving up. Try not to specialize [in specific technologies] fairly quickly.
What do you do when you're not at work?
Carde: I'm usually with my three girls, either watching movies with them or trying to show them all the stuff that a normal, nerdy IT guy is into, like Star Wars and Lord of the Rings. So far, it's working. We were down in Disney World recently and they just loved the entire Star Wars section.
My middle girl is obsessed with Darth Vader. It's a little concerning. I'm like, 'You know he's the bad guy, right?' She thinks he's amazing. He is pretty cool, I get it.