Warakorn - Fotolia
New Arista campus switches, APs complete product portfolio
The latest Arista campus switches and Wi-Fi 6 APs meet enterprise requirements. But success against established rivals will depend on an effective sales and channel strategy.
Arista has introduced edge switches and Wi-Fi 6 access points that fulfill the fundamental requirements of companies upgrading their wired and wireless LANs to support IoT gear and more PCs and mobile devices.
Arista, a newcomer in the campus market, unveiled this week the 720XP Series of switches and the C-250 access points (APs). The new products stem from Arista's acquisition last year of wireless networking vendor Mojo Networks, which specialized in campus edge technology.
"At this stage, one can say that Arista does have a complete campus wired and wireless portfolio," Rohit Mehra, an analyst at IDC, said of the latest Arista campus products. "From a technology standpoint, they have absolutely completed their portfolio requirements."
Arista campus product specs
The 720XP hardware comprises four fixed-configuration leaf switches of 24 or 48 ports. Two switches provide 1 Gigabit Ethernet ports, while the other two have multigigabit connectors of 1 Gb, 2.5 Gb and 5 Gb. The latter is for companies that need to support larger numbers of computing and noncomputing devices on the wireless LAN.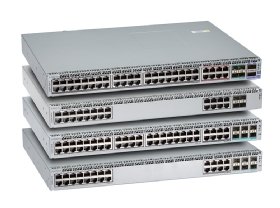 The switches have Power-over-Ethernet ports of up to 60 watts for powering devices, such as IP phones and surveillance video cameras. The hardware includes a choice of 25 Gb, 40 Gb and 100 Gb uplink ports for connecting to Arista's spline switches.
The C-250 APs launch Arista into the crowded Wi-Fi 6 market. For months, vendors have been releasing APs that support the next-generation wireless technology. Others include Aruba, a Hewlett Packard Enterprise company; Cisco; and Extreme Networks.
Analysts expect companies to upgrade campus networks to Wi-Fi 6 over the next couple of years to provide a faster and more reliable on-ramp to the internet for a variety of things, ranging from medical gear and surveillance cameras to retail point-of-sale systems and handheld computers used in warehouses.
A lot of the Wi-Fi 6 APs and campus switches offered by vendors are similar, with the uniqueness built into the operating systems and management software. Arista is betting its CloudVision application, which provides analytics, provisioning and change management, will help persuade companies to buy its campus products.
Arista needs more than technology
At this stage, one can say that Arista does have a complete campus wired and wireless portfolio.

Rohit MehraAnalyst, IDC
Now that it has a complete campus portfolio, Arista will need a sales operation as effective as the one that made the company a significant player in the data center market, Mehra said. The company will also need a channel strategy aimed at the campus market and technology partnerships with vendors that sell products for specific verticals.
"Those are areas where Arista needs to continue to build momentum," Mehra said.
Arista CEO Jayshree Ullal told investors in May that this year would be critical for demonstrating market traction in the campus and more mainstream enterprise data centers. Today, Arista's revenue is heavily dependent on sales to large-scale internet companies, such as Microsoft and Facebook.
"We do expect 2019 to be a crucial year for both the enterprise data center and campus in terms of customer acceptance," Ullal said, according to a transcript published by the financial site SeekingAlpha.
Meanwhile, Cisco, which leads the campus networking market, is reporting strong sales of the Catalyst 9000 campus switches introduced two years ago. Research firm Dell'Oro Group, based in Redwood City, Calif., said Catalyst sales drove most of the 6% growth globally in campus switching in the first quarter of this year.
"Excluding Cisco, the combined revenue of all other vendors declined," Sameh Boujelbene, a senior director at Dell'Oro, said in a statement.