Warakorn - Fotolia
U.S. tech buyers expected to shun Huawei CloudEngine refresh
The latest refresh of the Huawei CloudEngine switches highlights the preference of U.S. and Chinese enterprises to buy homegrown gear.
Huawei has refreshed its portfolio of campus switches in preparation for Wi-Fi 6, but it's unlikely the hardware will become a part of the network infrastructure of U.S. enterprises.
The Chinese tech giant introduced last week higher-performing access, aggregation and core switches designed to deliver the throughput needed to drive the next-generation wireless technology, which can support far more IoT and mobile computing devices than today's Wi-Fi networks. The refresh of Huawei CloudEngine switches included 16 new models.
Despite the improvements in the Huawei gear, analysts expect very few U.S. enterprises to consider the latest products. Trade and political tensions between China and the United States have led networking buyers in each country to purchase gear from domestic suppliers.
To date, this market bifurcation has not hurt U.S. enterprises, which have many of the largest wired and wireless LAN vendors living in their backyard -- namely Aruba, a Hewlett Packard Enterprise company; Cisco; and Extreme Networks.
"U.S. enterprises have largely been insular to this complex environment that we live in today from a geopolitical standpoint," said Rohit Mehra, an analyst at IDC.
At the same time, Chinese enterprises have mostly shunned U.S. vendors. In China, Huawei and H3C account for more than two-thirds of the domestic market for Ethernet switching, Mehra said.
"It's quid pro quo," he said. While China doesn't have an official policy against U.S. networking vendors, "we've seen a preference to buy Chinese within China."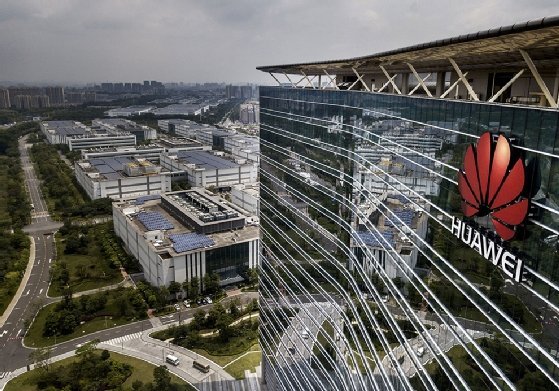 U.S-Chinese buying patterns not expected to change
IDC does not expect to see buying patterns in the U.S. and China change for wireless technology, switching and routing, even if the political tensions ease. Companies want network suppliers that can provide reliable hardware, software and services over the years, irrespective of the direction the political winds are blowing at any given time.
"Enterprise IT buyers would rather be careful about their strategies," Mehra said. "You don't buy networking and other IT infrastructure as a one-time thing."
Huawei launched late last week 16 models of CloudEngine campus switches, including the S5700 access switches, the S6700 series of 10 Gigabit Ethernet aggregation hardware and the S12700E series core switches.
The latest core switch chassis provides up to 57.6 Tbps of capacity, according to IT testing firm Tolly Enterprises, which Huawei commissioned to perform the evaluation. The Huawei CloudEngine S12700E chassis had six times the switching ability of the Cisco Catalyst 9600 campus core.
"The feature sets compare favorably with the likes of Cisco and other U.S. market leaders, and the performance is typically better than Cisco and other leaders," said Kevin Tolly, founder of The Tolly Group in Boca Raton, Fla.
In 2018, Cisco's global Ethernet switching revenue increased 5.2% year over year to capture 53.2% of the market -- a decrease of 2% from 2017, according to IDC. Huawei revenue rose 20.2% to grab 28.7% of the market. Cisco was the top vendor, with Huawei second.