Definition
security clearance
What is security clearance?
A security clearance is an authorization that allows access to information that would otherwise be forbidden. Security clearances are commonly used in industry and government.
Many jobs in information technology (IT) require security clearances. When a security clearance is required for access to specific information, the information is said to be classified. Security clearances can be issued for individuals or groups.
In some organizations, corporations and agencies, there are multiple levels of security clearance. The terms used for the classifications, and the requirements imposed on applicants, vary among countries and entities.
How many types of security clearance are there?
The level of security clearance varies for high-risk, moderate-risk and low-risk positions. The security clearance is used to determine the trustworthiness and eligibility to hold a sensitive position or receive access to classified national security information.
The U.S. government has three types of security clearances given to different federal employees. These are known as Confidential Clearance, Secret Clearance and Top Secret Clearance.
Along with these, the Department of Defense (DoD) also has a Special Access Program to prevent unauthorized disclosure of sensitive information.
The U.S. Department of State only grants security clearance to U.S. citizens. Lack of U.S. citizenship is an automatic disqualifier from the process.
However, foreign national employees might get restricted access to classified information in some cases.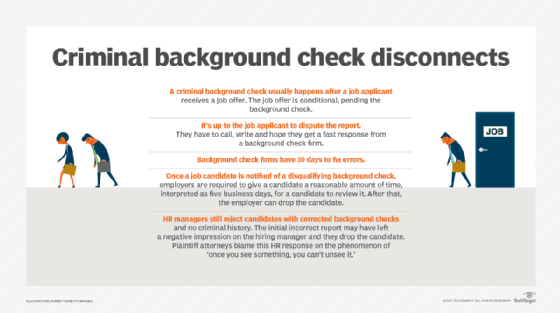 Background investigation process
The security clearance process starts with determining a candidate's eligibility by conducting a background check. The United States government does this through the Bureau of Diplomatic Security.
The selected candidate will receive a conditional offer of employment and will be required to fill out a security questionnaire through the Office of Personnel Management's (OPM) Electronic Questionnaires for Investigations Processing (e-QIP).
The candidate will be required to fill out different questionnaires depending on the requirement of the hiring office. This can be any of the following:
Questionnaire for National Security Positions;
Questionnaire for Non-Sensitive Positions; or
Questionnaire for Public Trust Positions.
The hiring office collects these from the candidate and submits them to the Defense Counterintelligence and Security Agency (DCSA), formally called the Defense Security Service (DSS). In some situations, the hiring office might be required to forward the security package to the Department of State Human Resources Suitability Panel.
The candidate must meet specific requirements concerning character, mental health condition, the potential for foreign influence, criminal conduct, personal conduct and a credit check to obtain clearance.
The investigation may also include a polygraph test depending on the security level.
In some cases, temporary, partial clearance may be provided before the background investigation is completed. Once clearance is provided, the clearance holder is subject to periodic reinvestigations and record checks.
See also: role-based access control, data breach and Extensible Access Control Markup Language. Explore: SolarWinds hack explained: everything you need to know, 4 data privacy predictions for 2022 and beyond, how attackers counter incident response after a data breach and tips to prevent a data breach and keep your enterprise safe.
This was last updated in
February 2022
Continue Reading About security clearance
Dig Deeper on Careers and certifications