Share this item with your network:
Managing and protecting all enterprise data

Top 4 cloud storage use cases to connect private and public clouds
Get effective tips and strategies for connecting internal storage infrastructure and private clouds with compute and storage from public cloud service providers.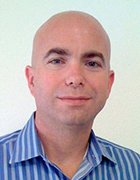 By
Public and private clouds are no longer an either-or option for most organizations. Instead, hybrid clouds are considered the best cloud practice today. Businesses also want flexibility in selecting which public cloud is used and the ability to move between clouds. Connecting private and public cloud remains challenging, however.
Latency, bandwidth and in-cloud performance all affect what data is placed in the cloud and how it is accessed. So instead of trying to find the perfect cloud application that can meet all of an organization's needs, IT professionals should look for solutions for specific cloud storage use cases.
Read on to find out the most effective strategies for connecting on-site infrastructure and private clouds with one or more public clouds under the most common cloud storage use cases. Those cases include cloud bursting, cloud as primary compute and storage, cloud as a backup and disaster recovery target, and cloud as a data archive.