Managing and protecting all enterprise data

SMR, HAMR and other HDD technologies you can build on
Hard disk drives could make a comeback in 2020, as new technologies such as SMR, HAMR, MAMR and dual actuators provide more capacity and speed for secondary storage.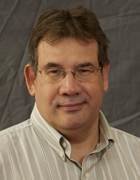 By
You hear so much about software-defined, cloud-native and flash-enabled storage these days that you may have forgotten all about the hard disk drive.
Some observers even make the case that the hard disk drive (HDD) -- not long ago a storage staple -- is on the fast path to obsolescence. Hold that thought.
I have three things to say: mainframes, tape and Fibre Channel switching. Those technologies remain alive and well in on-premises and cloud data centers long after shinier objects pushed them past their prime.
The same goes for hard disk drives. A few years back, skeptics wondered if HDDs would die before tape, which lost its role as the primary medium for back up to disk more than a decade ago. Well, remember how backup software went from boring to the Sexiest Storage Technology a year or two ago? HDDs will make a similar comeback in 2020. Sure, they won't be as red-hot as backup, and will never regain their place as the top choice for primary storage, as that still belongs to flash and solid-state drives. But due to a few not-so-new HDD technologies, hard drives will become a lot more interesting than SSDs and other flash technologies over the next year or so.
You may be vaguely familiar with the terms shingled magnetic recording (SMR), heat-assisted magnetic recording (HAMR) and microwave-assisted magnetic recording (MAMR). There's a chance you might even be acquainted with the term multi-actuators. These HDD technologies -- some of them more than a decade old -- are poised to make HDDs interesting again.
Meanwhile, flash drives are still spinning in place while waiting for new advancements to kick in. Is this the year of NVMe? Who knows. We've heard that before. And where is NVMe-oF? Storage class memory is riding the Intel Optane train, which took a lot longer than expected to leave the station.
It's time to look at HDDs as capacity storage now that storage capacity has never been in greater need, and not-so-new SMR, HAMR and MAMR are poised to make that happen. They have hit the capacity, speed and price points to become mainstream.
Seagate Technology and Western Digital use these technologies to ship 18 TB drives, with 20 TB drives expected by the end of 2020.That's a nice bump from the 16 TB and 14 TB HDDs, respectively, that were the companies' top capacities at the end of 2019. The other major hard drive vendor, Toshiba, promises 18 TB offerings by the end of 2020, with 20 TB products to follow.
The boost in speed in these newer HDDs makes them even more exciting. That comes from multi-actuator drives. These drives use more than one actuator -- the part of the drive that moves the heads into position to read and write data. Until recently, HDDs had one actuator doing all the work (see image). Dual-actuator drives -- with two arms acting independently to double throughput -- are hitting the market. This makes reads and writes faster and speeds up drive rebuilds. You can expect future drives with even more actuators.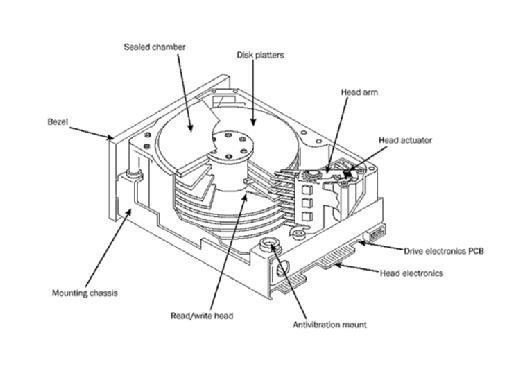 You can't have a hot technology without an argument or two, and HDD technologies provide that. Depending on your vendor of choice, you'll hear how HAMR or MAMR is better than the other, or whether you need SMR instead of conventional magnetic recording drives.
The bottom line is that you will have choices. Sure, HDDs still won't be as fast or have the capacity of flash drives. But they are priced to store a lot of data at a time when data is more important and omnipresent than ever.
Dig Deeper on Primary storage devices