Managing and protecting all enterprise data

fotomek/stock.adobe.com
How to mold HCI appliances to workload requirements
Ensure the hyper-converged infrastructure appliance you choose matches your workload requirements -- and not the other way around -- to maximize the benefits of hyper-convergence.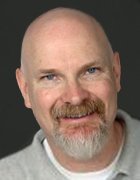 By
Before choosing a hyper-converged infrastructure appliance, you need to identify the workloads your organization plans to run and then determine whether the appliance offers the features and capabilities necessary to support those workloads.
As part of this process, a number of factors should be evaluated, such as how easy it is to deploy and manage the system, how the system will be secured, its performance and capacity limitations, and how it integrates with third-party tools and services. Once this information is known, you can determine which HCI appliances will support your workloads in the short term and foreseeable future.
Dig Deeper on Converged infrastructure management