ldprod - Fotolia
RingCentral dials back Zoom partnership with video app launch
The launch of RingCentral's new video app, called RingCentral Video, is a sign the vendor's long-standing partnership with Zoom is winding down.
RingCentral's launch of a video conferencing product this week could mark the beginning of the end of its longtime partnership with Zoom.
For more than six years, the telecommunications provider has licensed Zoom's technology to power the video app RingCentral Meetings. But the vendor this week launched a homegrown app, RingCentral Video, that offers the same core capabilities.
RingCentral started using the new video app in place of Zoom in portions of its portfolio even before the official unveiling this week.
Late last year, RingCentral and AT&T renegotiated their partnership to include the app in [email protected], an AT&T-branded version of RingCentral's communications suite. Shortly after that, all customers of the AT&T offering had no choice but to begin using RingCentral Video instead of the Zoom product.
Also, RingCentral Video will be the only online meeting app sold with the vendor's new initiative with Avaya. The two companies launched Avaya Cloud Office by RingCentral, an Avaya-branded version of RingCentral's platform, on March 31.
But RingCentral will not compel the rest of its customers to switch to RingCentral Video right away. The company plans to let customers of RingCentral Office, its flagship suite, continue to use the Zoom product unless they choose otherwise.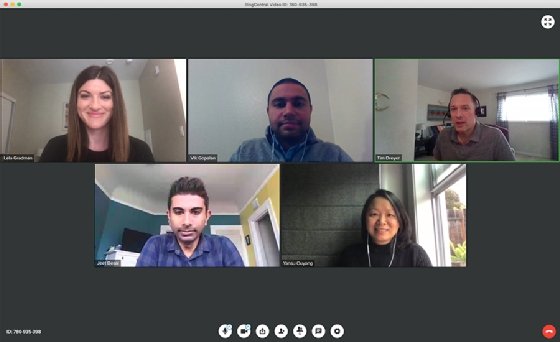 Also, RingCentral will sell the Zoom product to new customers that specifically ask for it. However, RingCentral's sales team will push RingCentral Video as the company's preferred option. RingCentral and Zoom signed a "multiyear" extension of their partnership in May 2019.
For now, RingCentral Video is available only to businesses that subscribe to the vendor's telephony service. RingCentral will come into even more direct competition with Zoom if it launches the video app as a stand-alone product.
Jose Pastor, senior vice president of product management at RingCentral, said a stand-alone offering was "certainly" a possibility. "Stay tuned for that," he said.
RingCentral launches its new product as demand for video conferencing soars among companies with employees working from home during the coronavirus pandemic. Zoom, for example, went from hosting up to 10 million meeting participants daily in December to 200 million in March.
Zoom must have known its decision to launch a competing telephony service last year might strain its relationship with RingCentral. The offering, Zoom Phone, is likely costing RingCentral some customers because it provides the same core features as RingCentral Office.
Pastor said Zoom's decision to launch a competing phone service did not factor into his team's decision to develop a video product. RingCentral has been building the product for three years, he said. "We intend to continue to be good partners with Zoom."
But Irwin Lazar, vice president of Nemertes Research, suspects the release of Zoom Phone was at least one driver of RingCentral's decision. Another significant factor was likely that video collaboration is on the rise, and phone calls are on the decline.
Businesses will increasingly shift their communications from audio to video mediums in the coming years, Lazar said. Thus, RingCentral needed a homegrown video offering to remain competitive.
RingCentral Video relies on the latest standards for web-based communications, so guests can connect to video meetings using an internet browser; no downloads are required. The vendor has also embedded the new product in its desktop and mobile app for calling and team messaging.
Within the next three months, RingCentral plans to release software that will let companies connect standards-based video hardware to RingCentral Video. Then, over the summer, the company expects to certify video devices from Poly and Logitech to ship with the service.
Dig Deeper on Video conferencing and visual collaboration