sepy - stock.adobe.com
Webex Legislate dashboard lets politicians vote, confer
Cisco announced the coming of Webex Legislate, a dashboard that lets legislators confer in breakout rooms, vote on legislation, tally the votes and review who voted for what.
Cisco has introduced a dashboard for legislative bodies on the video conferencing platform Webex. The tool, called Webex Legislate, has features for voting and conferring in cloakroom-like breakout rooms.
Cisco unveiled Legislate this week at its virtual Partner Summit. The company plans to release the beta product next month, with the final version available in December.
Cisco designed Legislate on the Webex platform, incorporating essential functions for passing legislation, such as tools for discussing laws. Other features let people mute speakers, time sessions and place interpreters in static windows on the screen.
There is also a waiting room that lets hosts approve participants, including legislators or reporters. The Legislate dashboard has buttons for voting and viewing who voted and how they voted. And there are options for breakout rooms, both transient and recorded, meant to discuss legislation and convince others how to vote.
Cisco created Legislate under the Federal Risk and Authorization Management Program (FedRAMP). FedRAMP ensures that government agencies adopt cloud services that meet security requirements to protect federal information.
Irwin Lazar, an analyst at Nemertes Research, said trust is beneficial to Cisco even if the government sector isn't a large source of its business.
"If they're able to say, 'Governments trust us to run legislative affairs,' that's a feather in their cap as they're trying to win enterprise business against Zoom," Lazar said.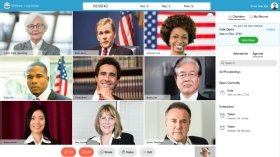 There are, however, qualms from lawmakers in the federal government about adopting video conferencing for voting.
Legislate was developed by Cisco's Country Digital Acceleration program in conjunction with Davra, an Irish systems integrator. It is a license that users can add to their Webex packages for $150 per user, per year. Cisco would not comment on who the pre-beta users are or who else expressed interest in the product. However, the vendor confirmed that some legislative bodies had adopted the tool.
Jean Rosauer, a growth and government executive at Cisco, said the company designed Legislate for people who are not tech-savvy. There are side buttons along the screen showing legislators how to vote, huddle with other users and set timers.
According to Rosauer, Legislate is designed not only for pandemic use but also for legislators to stay near constituents and save money on travel while working on legislation.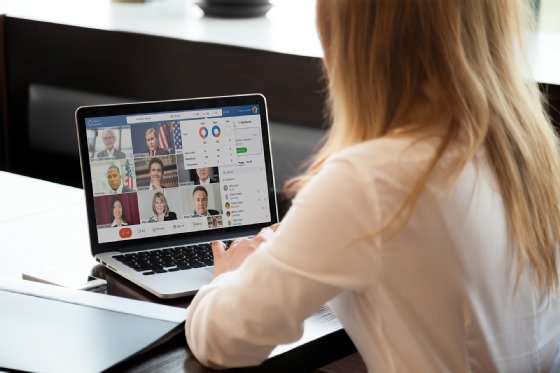 "We saw this opportunity that eventually we're going to be done with COVID, so how can we make legislatures more efficient on an ongoing basis?" Rosauer said.
Cisco also launched Connected Justice, a Webex dashboard designed for courts and correctional facilities. Connected Justice was built with partner Cloverhound and is available now. Its uses include holding court hearings virtually and allowing for virtual visits to people in correctional facilities.
Matthew Dietz, director of information technology for Elkhart County, Ind., said the county now uses Connected Justice for all of its hearings. The county also has litigants meet citizens virtually.
According to Dietz, Connected Justice saves time and does away with making arrangements for work and childcare to spend time in court.
"[It] has proven to be very efficient for us as well as very beneficial to our citizens," Dietz said.