tiero - Fotolia
How do you manually download VMware Tools ISO images?
VMware Tools optimizes VMs within a vSphere infrastructure. Although it's typically bundled with ESXi hosts, you can also manually install VMware Tools via an ISO image.
VMware Tools is a utility suite that enhances the guest OS of a VM and improves VM management. Without VMware Tools,...
Continue Reading This Article
Enjoy this article as well as all of our content, including E-Guides, news, tips and more.
VMs aren't optimized, and the vSphere infrastructure will display an error message that states that VMware Tools must be installed.
Typically, VMware Tools is bundled with ESXi hosts so that, after the host is installed and has initiated the VMware Tools installation from within the VM, it mounts the VMware Tools ISO image automatically.
It is also possible to download and install VMware Tools from the latest ISOs and installation packages because VMware provides an option to download separate versions of VMware Tools than those bundled with each new version of ESXi.
To download these packages, go to the VMware repository. You'll see a list of ESXi versions and, inside each of the folders, the usual packages and installation files for specific VMware Tools versions. Copy the installation package of your choice to your file server, and install VMware Tools; you don't even need to use the vSphere Web Client.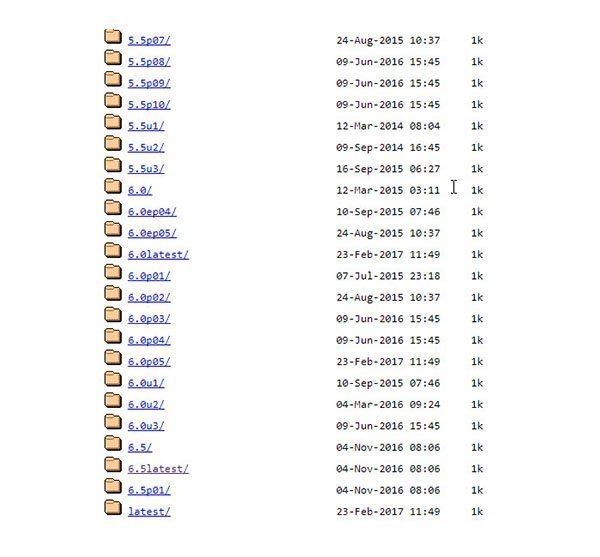 Choose either x64 or x86 based on the VM's OS. This will allow you to download the VMware Tools .exe file and download the VMware Tools ISO image.
There are different ISO images to support different OSes -- these are but a few:
Windows.iso supports Windows Vista and later.
Linux.iso supports Linux guest OSes, Red Hat Enterprise Linux and later, SUSE Linux Enterprise Server 11 and later and Ubuntu 10.04 and later.
Darwin.iso supports Mac OS X versions 10.11 and later.
Freebsd.iso supports FreeBSD.
Solaris.iso supports Solaris.
Manually downloading VMware Tools ISO images helps you stay up-to-date with your VMs and the guest OS system, as well as the latest technologies and optimizations.
Next Steps
How to install VMware Tools 10 on an ESXi host
Choose the right VM management tools for better security
Differences between Hyper-V and VMware ESXi architectures
Dig Deeper on VMware updates, certifications and training
A vSphere administrator can use VMware Remote Console to remotely access a VM's peripherals, configuration and desktop remotely through the vSphere ... Continue Reading
You can set up your infrastructure to better take advantage of new technology in just a few steps. Perform a VM version upgrade to get the most out ... Continue Reading
With access to logs, you can troubleshoot your ESXi host and track issues as they crop up. You can access your logs via the console or a web browser ... Continue Reading