News
Stay informed about the latest enterprise technology news and product updates.
Going paperless, AI, blockchain headline AIIM Conference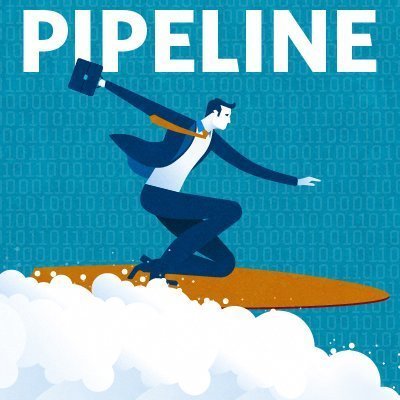 Listen to this podcast
AI, cloud storage and blockchain technology were discussed at the AIIM Conference. The Pipeline podcast rehashes the conference and two organizations that rid themselves of paper.
With the realization that its 70-plus-year-old name needed a refresh, the Association of Image and Information Management dropped Image and from its name and changed it to Intelligent -- ensuring that the acronym still applies and that the organization reflects the modern task at hand.
At the recent AIIM Conference in San Antonio, there were no specific sessions on image management, but the intelligent management of all content, no matter its shape or form, was a key theme.
In this Pipeline podcast, we discuss the conference's main themes and look at the types of businesses that attended, emphasizing the technologies entering the content management space that led AIIM to put Intelligent in its name.
"The question isn't about where are we going as an industry, it's about where are we at?" said Alan Pelz-Sharpe, founder and principal analyst at Boston-based Deep Analysis.
The question isn't about where are we going as an industry, it's about where are we at?

Alan Pelz-Sharpefounder and principal analyst, Deep Analysis
Pelz-Sharpe moderated a panel at the AIIM Conference that focused on emerging technologies and how the content management industry is adopting them. In some instances, like cloud storage, the adoption is well underway and use cases are popping up. Others, like blockchain, may still be several years down the road for some of the highly regulated or security-dense industries.
Many of the AIIM Conference attendees are in industries that have regulatory or security concerns when it comes to storage, including financial institutions, government agencies and healthcare providers.
"Five years ago, the cloud would have been a no-go," said Andrea Chiappe, strategic consultant at Broadridge Financial Solutions, based on Lake Success, N.Y.
Chiappe was on the emerging technologies panel and discussed how the adoption of cloud storage has become a useful tool in the financial world after being kept on the sidelines while other industries adopted it over the past decade.
Other organizations and departments at the AIIM Conference were still focusing on ridding themselves of their reliance on paper, with both the North Carolina Court System and the Texas Animal Health Commission telling their stories about how they went from thousands of paper documents each week to a more manageable hybrid cloud storage option.
"We had to pull people together and say that digital is the way to go," said Louise Abbott, director of IT for the Texas Animal Health Commission.
To hear these stories and more from the AIIM Conference, listen to this episode of the Pipeline podcast.