adam121 - Fotolia
Workplace collaboration tool bolsters employee productivity
The benefits of workplace collaboration tools trickle down to employee relationships, company growth, community engagement and training. Use this tip to choose the right tool.
As the amount of digitized data increases at an exponential rate, companies are realizing the importance of workplace...
Continue Reading This Article
Enjoy this article as well as all of our content, including E-Guides, news, tips and more.
collaboration tools for information sharing. They're encouraging, managing and quantifying the gains -- such as increasing response rates to their customers -- of portals like SAP Jam, Fuze and Slack.
"Any business-oriented type of internal collaboration that connects employees with data and content helps employees navigate this complex landscape," said Stephen Hamrick, vice president of product management at SAP Jam.
The secret is out about the benefits of using a cloud-based workplace collaboration tool, which companies rely on to increase employee productivity. Fuze, Slack, Microsoft Teams and Workplace by Facebook offer voice, video conferencing, messaging and more.
Fuze, a provider of cloud-based unified communications as a service, and other workplace collaboration tools aim to help employees connect with the right people, data, processes and content to improve their daily workflow.
While most collaboration platforms focus on broadly defined productivity improvements for employees, SAP Jam centers on what its creators call work patterns, which are simple, customizable processes tailored to the company by employees.
Four tips for workplace collaboration tool adoption:
Four tips for workplace collaboration tool adoption:
Don't expect collaboration tools to be adopted immediately.
Identify what key business problems you need to solve.
Envision how a collaboration tool can support your company's business goals.
Know that no collaboration tool, regardless of how new, smart and shiny it is, will solve all your company's problems by itself.
"Since we have focused on employees being able to rapidly redefine the scope and nature of collaboration, these work patterns can be customized quickly via simple point-and-click modification," Hamrick said.
SAP Jam in action
The benefits of SAP Jam struck a chord with Thomas Jefferson University in Philadelphia. The University and Health System uses the workplace collaboration tool to connect and engage employees, improve access to communication, and create learning and career development opportunities throughout the system, according to Jeffrey Stevens, executive vice president and chief human resources officer at Thomas Jefferson University.
The private university includes Jefferson University Hospitals, also known as Jefferson Health. They began using SAP Jam in late 2017 to help improve performance and learning modules and to tie together the clinical and academic departments.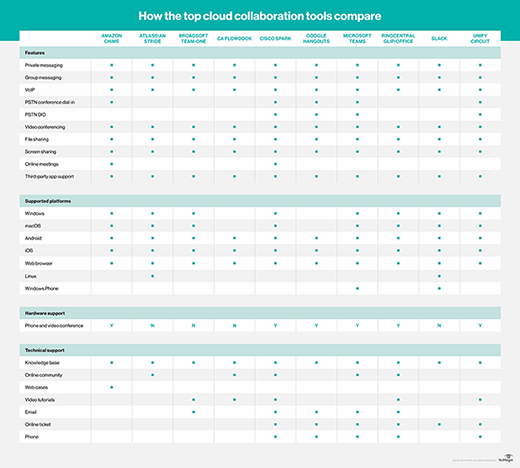 In just a few months, Stevens watched as a group of heart surgeons on staff remotely collaborated and challenged each other through the SAP Jam portal. Via their version of Jam, called myJeffHub, surgical procedures played out on the surgeons' computer screens, and the group worked collaboratively to advance science.
"MyJeffHub technology also creates individualized orientation and onboarding into the organization, flows recognition awards and earned competencies into one's profile, and will eventually allow AI techniques to use multiple data points to recommend to each [user] individual topics, people to connect with, and future career opportunities," Stevens said.
Jefferson Health purchased licenses enabling all employees to have access to one workplace collaboration tool across the enterprise.
SAP Jam business users can track offline work when teamwork is required to attack business-critical issues. In business applications or on mobile devices, it connects customers, partners and employees directly within a social collaboration environment, with IT protecting corporate data. If a company needs to verify whether a work order has been processed, for example, SAP Jam's work pattern can be custom-tailored to automate the processes and tasks, and calendars can be quickly and easily removed from a workspace when they're not needed.
Other customers use SAP Jam for use cases from hospitality industry worker onboarding and training employees to telecom industry customers operationalizing their call center support personnel, improving customer satisfaction and reducing time to productivity for new hires. Construction industry customers use SAP Jam to manage and plan large-scale construction projects, reduce potential errors and improve coordination.
"By aligning marketing campaigns with customer support, they're also better equipped to introduce new products and services without overwhelming their call center support staff with unexpected questions or issues," Hamrick said.