Share this item with your network:
Managing and protecting all enterprise data

isoga - Fotolia
Container backup follows data persistence to these ephemeral apps
The advent of data persistence in containers necessitates having data backup in containers. Here's how this is being done and which vendors are leading the way.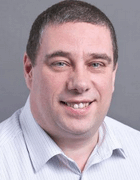 By
The container revolution was expected to herald a world of ephemeral container applications deployed and running across both public and private clouds. But the reality of enterprise data management is application data must be more persistent than the lifetime of a single container. As a result, vendors have added data persistence to container infrastructures, and that means container backup is now needed to protect container data like all other enterprise data.
Protecting container data has its own set of requirements and processes. This article explores how container backup is being done and what vendors are setting the standards for backing up containers.