Share this item with your network:
Managing and protecting all enterprise data

Guido Vrola - Fotolia
Disaster avoidance requirements ensure business continuity
Include disaster recovery and avoidance requirements as design goals when creating storage and production environments to ensure business continuity during weather events.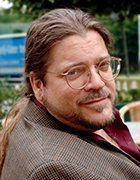 By
We've seen the early predictions about the 2018 Atlantic hurricane season. Global Weather Oscillations, citing the "strongest cycle in 70 years," is projecting 18 storms with six making landfall in the United States and three or four classified as major storms rated Category 3.5 or higher. Scientists and climatologists blame hotter ocean temperatures for the increasing number and severity of these weather events, and this year's Atlantic currents are running hot.
These storms are a big concern for businesses and homeowners living along the Atlantic and Gulf of Mexico coasts. But that's only a fraction of the land mass and the population of this country. The Midwest may face a much lower hurricane threat, for example, but it isn't in the clear when it comes to weather-related catastrophes, such as tornados. Whatever the location and threat, disaster avoidance has become top of mind for everyone.
Chris Hood, IT director at First Enterprise Bank, a four-branch community bank in Oklahoma City, Okla., recalls how he took his position as "the one-man IT department" for the bank only a short time after the infamous tornado outbreak of February 2009. In that historical event, six of 15 tornadoes across seven states touched down in Oklahoma on Feb. 10, including the most powerful tornado on record, an EF4. Since then, Hood noted, disaster preparedness has been front-of-mind.
Tape backup was the backbone of the bank's primary disaster recovery plan in 2009. The plan was to recover to one of the larger branch offices if a storm or other disaster hit the bank's headquarters. But the bank had migrated its workloads to virtual machines, and Hood wanted to take advantage of that to implement a more proactive approach that would elevate disaster avoidance to the forefront of its continuity plan.
Time to modernize
The bank was already virtualizing its servers using VMware hypervisor technology and making some forays into software-defined storage and with StarWind Software hyper-converged infrastructure storage with iSCSI connections to virtual workloads. But Hood wanted to update the infrastructure to capitalize on the latest technology advancements.
One goal was to support WAN-based cluster failover among the bank's four locations. "We liked the idea of replicating data among offices across a 300 Mbps link," Hood said. "That would enable us to fail over workloads should one of the offices become compromised."
Disaster preparedness can best be implemented as a build-in rather than a bolt-on.
Hood looked at replacing StarWind with VMware vSAN, "but it was simply too expensive from the standpoint of licensing and hardware cost," he said. His research uncovered StorMagic's SvSAN with dual-way stretch clustering. Implementation went smoothly, and the cost was 87% less than the VMware product, which also required more link bandwidth and more equipment. The steps involved in recovering from an outage went from "five pages of small print ... to one page and a couple of steps for failing over," Hood said. Better yet, it put the bank into full compliance with federal regulations.
Synchronous mirroring in a server failover cluster is an increasingly popular high-availability model for customers, said Bruce Kornfeld, chief marketing officer at StorMagic.
"Smaller shops may have smaller equipment stacks and less demanding workloads," Kornfeld said, "but their data is just as mission-critical as larger firms. We provide high-availability solutions to the folks whose entire storage infrastructure totals between 2 TB to 20 TB of capacity."
That same strategy and StorMagic's technology are also finding play at the edge of larger shops, where they're used to support stretch clustering of selected applications to provide service continuity, Kornfeld said. StorMagic's magic is linked to its significantly lower cost compared with competitors, he added.
To sweeten the deal, StorMagic recently announced Federal Information Processing Standard 140-2-compliant encryption of data at rest in its storage pool "without the need for self-encrypting media," Kornfeld said. This feature also encrypts data in flight between clustered nodes running StorMagic, and it fully supports the Key Management Interoperability Protocol standard so any KMIP-compliant encryption key manager can be used with the setup.
Not for everyone
Is this disaster avoidance technology sufficient for the likes of Citibank? Probably not. But with failover clustering and Veeam Software backup and replication software and tape, which First Enterprise continues to use, Hood is confident he has taken every reasonable disaster avoidance and DR measure to avoid preventable disasters and facilitate the bank's recovery from one.
This month's column isn't an endorsement of any particular strategy or product. Rather, it's testimony to the idea that disaster preparedness can best be implemented as a built-in rather than a bolt-on. As you begin planning your next storage refresh, consider adding requirements for availability and continuity so that the infrastructure's resiliency is built-in, instead of needing to be added in after the fact.
Thanks to Hood, First Enterprise has an above average chance of surviving an EF4 tornado. He accomplished that by considering disaster avoidance requirements as design goals when creating storage infrastructure for his production environment. That's the way it should be done.
Dig Deeper on Disaster recovery planning and management