Share this item with your network:
Managing and protecting all enterprise data

Olivier Le Moal - Fotolia
What's new with data protection systems? Everything
The next backup hardware you purchase will likely come with integrated backup software. That changes the buying dynamic and complicates the decision-making process.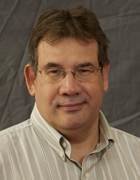 By
How did buying backup hardware get interesting again in this age of software-defined storage and the cloud?
Actually, it's the software and the cloud that made data protection systems more interesting than they have been in years. The hardware hasn't changed much since the early 2000s, when disk supplanted tape as the mainstream backup medium. Even the rise of flash in primary storage hasn't changed the hard disk's role in data protection systems.
But the game has changed for buying data protection systems, including the role of the hardware. Led by newcomers Cohesity and Rubrik, the targeted uses have expanded. Backup is now just a piece of secondary storage management, and the target includes the cloud as well as an on-premises disk appliance or library.
There's a good chance your next backup hardware will come with backup software integrated instead of sold separately. That alone changes the buying dynamic. It may simplify the buying and integration processes, but it complicates the decision-making.
How we got here
Rubrik ($292 million in funding) and Cohesity ($160 million) have been the darlings of investors, and each claims it is raking in over $100 million in annual revenue after less than three years in the market. The storage establishment has also taken notice.
Following Cohesity and Rubrik's lead, backup vendors Dell EMC and Commvault have gone the integration route with their data protection systems. Backup software leader Veritas Technologies was already selling integrated systems, but is expanding beyond pure backup into data management. Where does that leave software-only vendors such as Veeam Software, which partners with backup hardware vendors but doesn't sell in integrated appliance to compete with them? That was also Commvault's situation until it began shipping converged appliances in late 2017.
There are fundamental differences in how vendors integrate software and the cloud on backup targets. That means comparison shopping isn't always apples to apples.
The last time backup hardware buying went through this much change was during the early days of data deduplication around 2005. Startups such as Data Domain and Avamar (both now a part of Dell EMC) proved the value of shrinking the amount of data that had to be backed up, and the rest of the industry rushed to follow. That change helped make disk the dominant platform for backup.
Now, vendors are scrambling to replicate the integrated concept Rubrik and Cohesity began. Both vendors have roots in hyper-convergence pioneer Nutanix, and they call their technology hyper-converged secondary storage. Other vendors are picking up that term and expect the secondary market to undergo changes similar to what hyper-convergence put primary storage through.
Today's backup choices
Backup targets are no longer always mere repositories that serve as insurance policies for backed-up data. They can often host platforms that combine backup, archiving, disaster recovery and copy data management. Besides those features, they must connect to the cloud and often manage data across clouds. They replace the need for separate backup software, because they work directly with applications, servers and hypervisors. They can scale up by adding nodes instead of forcing customers to buy a complete new library.
But you may not need that. A large enterprise might want the traditional disk backup library, especially if it already has a lot of critical data on it. And an organization that's learned to trust its backup software might not want to trash it to use a Cohesity or Rubrik box with their software included. In other words, if you like your backup software, you should keep it. That might mean sticking with a traditional Dell EMC Data Domain-type data protection system as well.
But there are fundamental differences in how vendors integrate software and the cloud on backup targets. That means comparison shopping isn't always apples to apples.
Choices of data protection systems include complete platforms like Cohesity, Commvault and Rubrik or systems that integrate the vendor's backup software and don't need separate media servers like Arcserve, Dell EMC Integrated Data Protection Appliances, Unitrends or Veritas. When buying backup hardware, you must consider factors such as the size and capacity of the system; the way you manage, secure and upgrade it; and how it scales.
With secondary storage use cases blending and factors such as the cloud as a tier, the need to protect software-as-a-service apps through cloud-to-cloud backup and compliance with the European Union's General Data Protection Regulation becoming a reality, your next backup target will likely be significantly different from your last one.
Dig Deeper on Data backup and recovery software